TAB3 Kits ELISA
(TGF-beta Activated Kinase 1/MAP3K7 Binding Protein 3 (TAB3))
The product of this gene functions in the NF-kappaB signal transduction pathway. The encoded protein, and the similar and functionally redundant protein MAP3K7IP2/TAB2, forms a ternary complex with the protein kinase MAP3K7/TAK1 and either TRAF2 or TRAF6 in response to stimulation with the pro-inflammatory cytokines TNF or IL-1. Subsequent MAP3K7/TAK1 kinase activity triggers a signaling cascade leading to activation of the NF-kappaB transcription factor. The human genome contains a related pseudogene. Alternatively spliced transcript variants have been described, but their biological validity has not been determined. [provided by RefSeq, Jul 2008].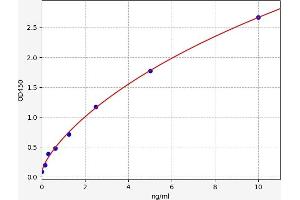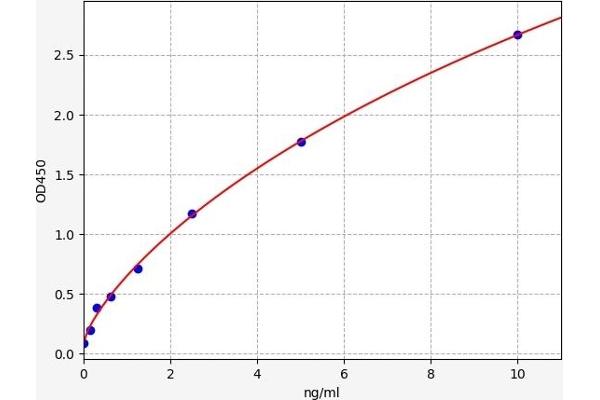 TAB3 Kit ELISA

(ABIN6970605)
TAB3 Reactivité: Humain Colorimetric Sandwich ELISA 0.156 ng/mL - 10 ng/mL Plasma, Serum, Tissue Homogenate
TAB3 Kits ELISA par Réactivité
Trouvez TAB3 Kits ELISA pour une variété d'espèces telles que anti-Human TAB3, anti-Mouse TAB3. Les espèces listées ci-dessous sont parmi celles disponibles. Cliquez sur un lien pour accéder aux produits correspondants.
TAB3 Kits ELISA par Méthode de détection
On trouve ici des TAB3 Kits ELISA avec un Méthode de détection spécifique. Les Méthode de détection mentionnés ici sont quelques-uns de ceux qui sont disponibles. Un clic sur le lien correspondant permet d'accéder aux produits
TAB3 Kits ELISA par Analytical Method
On trouve ici des TAB3 Kits ELISA avec un Analytical Method spécifique. Les Analytical Method mentionnés ici sont quelques-uns de ceux qui sont disponibles. Un clic sur le lien correspondant permet d'accéder aux produits
TAB3 Kits ELISA par Type de méthode
On trouve ici des TAB3 Kits ELISA avec un Type de méthode spécifique. Les Type de méthode mentionnés ici sont quelques-uns de ceux qui sont disponibles. Un clic sur le lien correspondant permet d'accéder aux produits
TAB3 Kits ELISA par Sample
On trouve ici des TAB3 Kits ELISA avec un Sample spécifique. Les Sample mentionnés ici sont quelques-uns de ceux qui sont disponibles. Un clic sur le lien correspondant permet d'accéder aux produits
TAB3 Kits ELISA fréquemment utilisés
Produit
Reactivity
Analytical Method
Validations
N° du produit
Quantité
Fiche technique
Reactivity Human
Analytical Method Quantitative Sandwich ELISA
N° du produit ABIN6970605
Quantité 96 tests
Reactivity Mouse
Analytical Method Quantitative Sandwich ELISA
N° du produit ABIN6233572
Quantité 96 tests
Pseudonymes pour TAB3 Kits ELISA
TGF-beta activated kinase 1 and MAP3K7 binding protein 3 (TAB3) Kits ELISA
TGF-beta activated kinase 1/MAP3K7 binding protein 3 (Tab3) Kits ELISA
TGF-beta activated kinase 1/MAP3K7 binding protein 3 (tab3) Kits ELISA
TGF-beta activated kinase 1 and MAP3K7 binding protein 3 (Tab3) Kits ELISA
4921526G09Rik Kits ELISA
MAP3K7IP3 Kits ELISA
Map3k7ip3 Kits ELISA
map3k7ip3 Kits ELISA
map3k7ip3l Kits ELISA
mKIAA4135 Kits ELISA
NAP1 Kits ELISA
si:ch211-232d19.8 Kits ELISA
si:dkey-30h22.6 Kits ELISA