NFAT5 Kits ELISA
(Nuclear Factor of Activated T-Cells 5, Tonicity-Responsive (NFAT5))
The product of this gene is a member of the nuclear factors of activated T cells family of transcription factors. Proteins belonging to this family play a central role in inducible gene transcription during the immune response. This protein regulates gene expression induced by osmotic stress in mammalian cells. Unlike monomeric members of this protein family, this protein exists as a homodimer and forms stable dimers with DNA elements. Multiple transcript variants encoding different isoforms have been found for this gene. [provided by RefSeq, Jul 2008].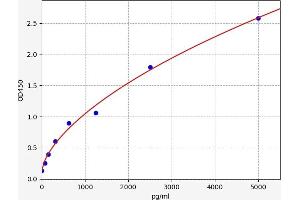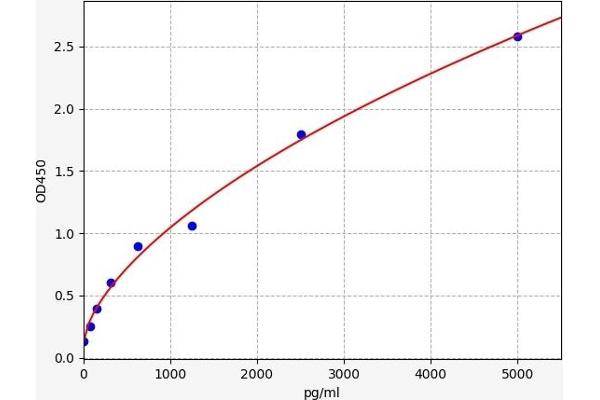 Nuclear Factor of Activated T-Cells 5, Tonicity-Responsive (NFAT5) ELISA Kit

(ABIN6968982)
NFAT5 Reactivité: Humain Colorimetric Sandwich ELISA 78.125 pg/mL - 5000 pg/mL Plasma, Serum, Tissue Homogenate
NFAT5 Kits ELISA par Réactivité
Trouvez NFAT5 Kits ELISA pour une variété d'espèces telles que anti-Human NFAT5, anti-Mouse NFAT5, anti-Rat NFAT5. Les espèces listées ci-dessous sont parmi celles disponibles. Cliquez sur un lien pour accéder aux produits correspondants.
NFAT5 Kits ELISA par Méthode de détection
On trouve ici des NFAT5 Kits ELISA avec un Méthode de détection spécifique. Les Méthode de détection mentionnés ici sont quelques-uns de ceux qui sont disponibles. Un clic sur le lien correspondant permet d'accéder aux produits
NFAT5 Kits ELISA par Analytical Method
On trouve ici des NFAT5 Kits ELISA avec un Analytical Method spécifique. Les Analytical Method mentionnés ici sont quelques-uns de ceux qui sont disponibles. Un clic sur le lien correspondant permet d'accéder aux produits
NFAT5 Kits ELISA par Type de méthode
On trouve ici des NFAT5 Kits ELISA avec un Type de méthode spécifique. Les Type de méthode mentionnés ici sont quelques-uns de ceux qui sont disponibles. Un clic sur le lien correspondant permet d'accéder aux produits
NFAT5 Kits ELISA par Sample
On trouve ici des NFAT5 Kits ELISA avec un Sample spécifique. Les Sample mentionnés ici sont quelques-uns de ceux qui sont disponibles. Un clic sur le lien correspondant permet d'accéder aux produits
NFAT5 Kits ELISA fréquemment utilisés
Pseudonymes pour NFAT5 Kits ELISA
nuclear factor of activated T-cells 5 (NFAT5) Kits ELISA
nuclear factor of activated T-cells 5, tonicity-responsive a (nfat5a) Kits ELISA
nuclear factor of activated T-cells 5, tonicity-responsive S homeolog (nfat5.S) Kits ELISA
nuclear factor of activated T-cells 5, tonicity-responsive (nfat5) Kits ELISA
nuclear factor of activated T-cells 5 (nfat5) Kits ELISA
nuclear factor of activated T cells 5 (Nfat5) Kits ELISA
nuclear factor of activated T-cells 5 (Nfat5) Kits ELISA
AI225870 Kits ELISA
B130038B15Rik Kits ELISA
CAG-8 Kits ELISA
CAG80 Kits ELISA
DKFZp469P1514 Kits ELISA
mKIAA0827 Kits ELISA
nf-at5 Kits ELISA
NF-AT5 Kits ELISA
Nfat Kits ELISA
NFAT5 Kits ELISA
nfatl1 Kits ELISA
NFATL1 Kits ELISA
nfatz Kits ELISA
NFATZ Kits ELISA
orebp Kits ELISA
OREBP Kits ELISA
TonEBP Kits ELISA
tonebp Kits ELISA
TONEBP Kits ELISA
wu:fi46f11 Kits ELISA
zgc:63502 Kits ELISA