Sucrase Isomaltase Protéines
(Sucrase-Isomaltase (Alpha-Glucosidase) (SI))
This gene encodes a sucrase-isomaltase enzyme that is expressed in the intestinal brush border. The encoded protein is synthesized as a precursor protein that is cleaved by pancreatic proteases into two enzymatic subunits sucrase and isomaltase. These two subunits heterodimerize to form the sucrose-isomaltase complex. This complex is essential for the digestion of dietary carbohydrates including starch, sucrose and isomaltose. Mutations in this gene are the cause of congenital sucrase-isomaltase deficiency.[provided by RefSeq, Apr 2010].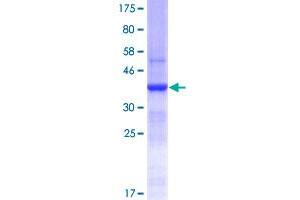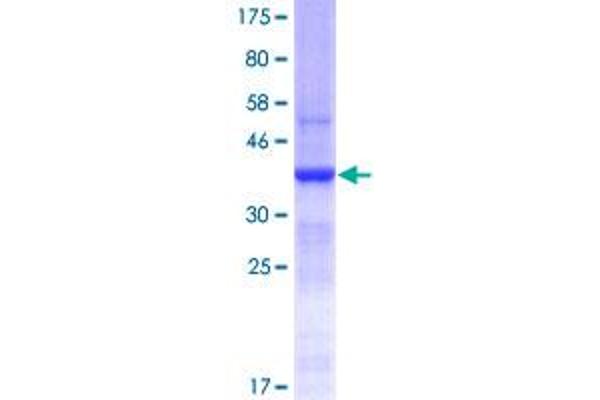 Sucrase Isomaltase Protein (AA 1728-1826) (GST tag)

(ABIN1319969)
SI Origine: Humain Hôte: Wheat germ Recombinant WB, ELISA, AP, AA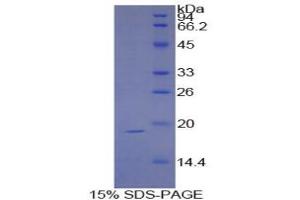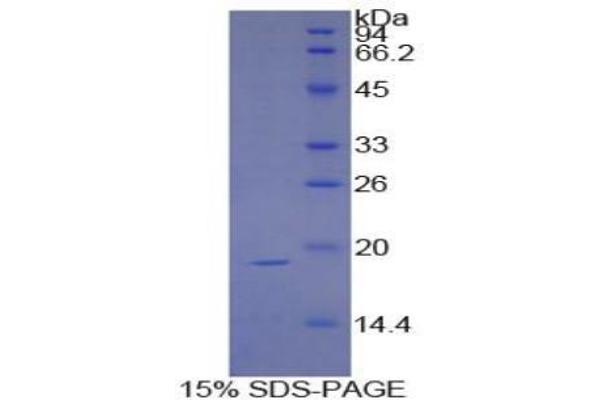 Sucrase Isomaltase Protéine

(ABIN3011757)
SI Origine: Humain Hôte: Escherichia coli (E. coli) Recombinant > 97 % WB, SDS, ELISA, IP
Sucrase Isomaltase Protéines par Origin
Trouvez Sucrase Isomaltase Protéines pour une variété d'espèces telles que anti-Human Sucrase Isomaltase. Les espèces listées ci-dessous sont parmi celles disponibles. Cliquez sur un lien pour accéder aux produits correspondants.
Sucrase Isomaltase Protéines par Source
On trouve ici des Sucrase Isomaltase Protéines avec un Source spécifique. Les Source mentionnés ici sont quelques-uns de ceux qui sont disponibles. Un clic sur le lien correspondant permet d'accéder aux produits
Sucrase Isomaltase Protéines par Type Proteine
On trouve ici des Sucrase Isomaltase Protéines avec un Type Proteine spécifique. Les Type Proteine mentionnés ici sont quelques-uns de ceux qui sont disponibles. Un clic sur le lien correspondant permet d'accéder aux produits
Sucrase Isomaltase Protéines par Application
Trouver Sucrase Isomaltase Protéines validé pour une application spécifique telle que WB, ELISA, SDS, AP. Certaines des applications disponibles sont énumérées ci-dessous. Cliquez sur un lien pour accéder aux produits correspondants
Sucrase Isomaltase Protéines fréquemment utilisés
Produit
Reactivity
Source
Validations
N° du produit
Quantité
Fiche technique
Reactivity Human
Source Wheat germ
N° du produit ABIN1319969
Quantité 10 μg
Reactivity Human
Source Escherichia coli (E. coli)
N° du produit ABIN3011757
Quantité 100 μg
Reactivity Human
Source Escherichia coli (E. coli)
N° du produit ABIN7397252
Quantité 100 μg
Pseudonymes pour Sucrase Isomaltase Protéines
sucrase-isomaltase, intestinal (Tsp_13316) Protéines
sucrase-isomaltase, intestinal (Tsp_01057) Protéines
sucrase isomaltase (alpha-glucosidase) (Sis) Protéines
sucrase-isomaltase (SI) Protéines
sucrase-isomaltase (Si) Protéines
2010204N08Rik Protéines
SI Protéines
Si-s Protéines
SUCIMAL Protéines