TICAM1 Kits ELISA
(Toll-Like Receptor Adaptor Molecule 1 (TICAM1))
This gene encodes an adaptor protein containing a Toll/interleukin-1 receptor (TIR) homology domain, which is an intracellular signaling domain that mediates protein-protein interactions between the Toll-like receptors (TLRs) and signal-transduction components. This protein is involved in native immunity against invading pathogens. It specifically interacts with toll-like receptor 3, but not with other TLRs, and this association mediates dsRNA induction of interferon-beta through activation of nuclear factor kappa-B, during an antiviral immune response. [provided by RefSeq, Jan 2012].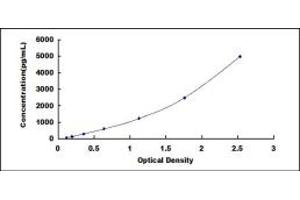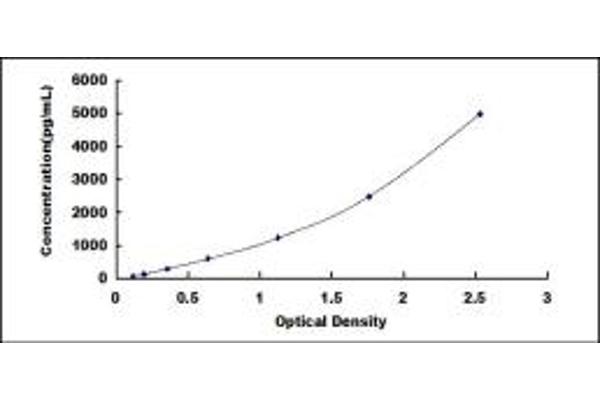 TICAM1 Kit ELISA

(ABIN6960044)
TICAM1 Reactivité: Humain Colorimetric Sandwich ELISA 78 pg/mL - 5000 pg/mL Cell Lysate, Tissue Homogenate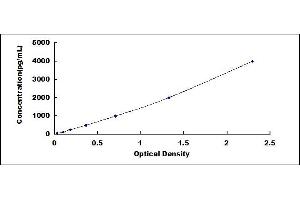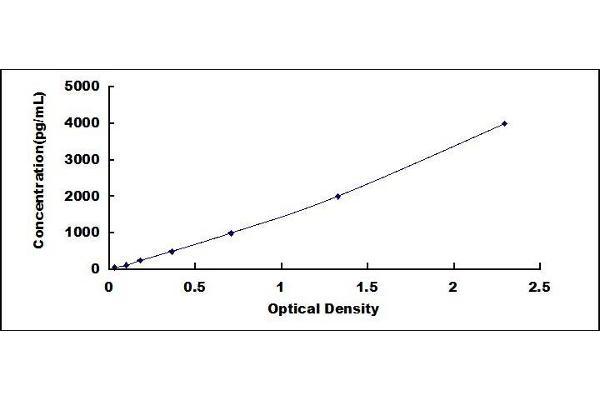 TICAM1 Kit ELISA

(ABIN6960045)
TICAM1 Reactivité: Souris Colorimetric Sandwich ELISA 62.5 pg/mL - 4000 pg/mL Cell Lysate, Tissue Homogenate
TICAM1 Kits ELISA par Réactivité
Trouvez TICAM1 Kits ELISA pour une variété d'espèces telles que anti-Human TICAM1, anti-Mouse TICAM1. Les espèces listées ci-dessous sont parmi celles disponibles. Cliquez sur un lien pour accéder aux produits correspondants.
TICAM1 Kits ELISA par Méthode de détection
On trouve ici des TICAM1 Kits ELISA avec un Méthode de détection spécifique. Les Méthode de détection mentionnés ici sont quelques-uns de ceux qui sont disponibles. Un clic sur le lien correspondant permet d'accéder aux produits
TICAM1 Kits ELISA par Analytical Method
On trouve ici des TICAM1 Kits ELISA avec un Analytical Method spécifique. Les Analytical Method mentionnés ici sont quelques-uns de ceux qui sont disponibles. Un clic sur le lien correspondant permet d'accéder aux produits
TICAM1 Kits ELISA par Type de méthode
On trouve ici des TICAM1 Kits ELISA avec un Type de méthode spécifique. Les Type de méthode mentionnés ici sont quelques-uns de ceux qui sont disponibles. Un clic sur le lien correspondant permet d'accéder aux produits
TICAM1 Kits ELISA par Sample
On trouve ici des TICAM1 Kits ELISA avec un Sample spécifique. Les Sample mentionnés ici sont quelques-uns de ceux qui sont disponibles. Un clic sur le lien correspondant permet d'accéder aux produits
TICAM1 Kits ELISA fréquemment utilisés
Produit
Reactivity
Analytical Method
Validations
N° du produit
Quantité
Fiche technique
Reactivity Human
Analytical Method Quantitative Sandwich ELISA
N° du produit ABIN6960044
Quantité 96 tests
Reactivity Mouse
Analytical Method Quantitative Sandwich ELISA
N° du produit ABIN6960045
Quantité 96 tests
Pseudonymes pour TICAM1 Kits ELISA
toll like receptor adaptor molecule 1 (TICAM1) Kits ELISA
toll-like receptor adaptor molecule 1 (Ticam1) Kits ELISA
toll-like receptor adaptor molecule 1 (ticam1) Kits ELISA
AW046014 Kits ELISA
AW547018 Kits ELISA
IIAE6 Kits ELISA
MyD88-3 Kits ELISA
PRVTIRB Kits ELISA
TICAM-1 Kits ELISA
TRIF Kits ELISA
trif Kits ELISA