XPO4 Protéines
(Exportin 4 (XPO4))
XPO4 belongs to a large family of karyopherins (see MIM 602738) that mediate the transport of proteins and other cargo between the nuclear and cytoplasmic compartments (Lipowsky et al., 2000 [PubMed 10944119]).[supplied by OMIM, Mar 2009].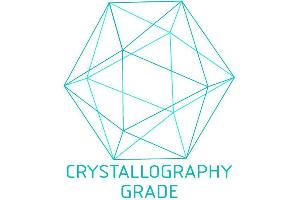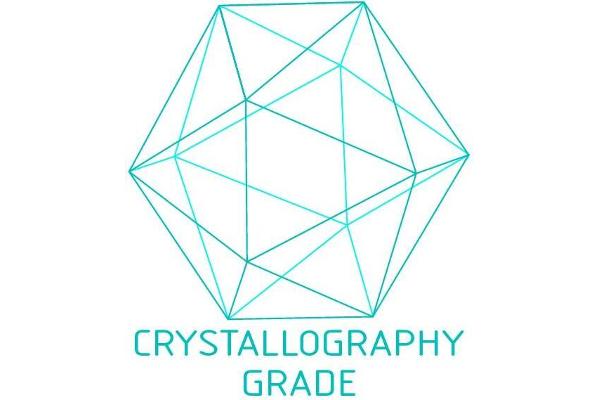 XPO4 Protein (AA 1-1151) (His tag)

(ABIN3096410)
Crystallography grade XPO4 Origine: Humain Hôte: Cellules d'insectes Recombinant >95 % as determined by SDS PAGE, Size Exclusion Chromatography and Western Blot. SDS, WB, ELISA, Crys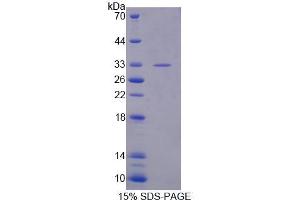 XPO4 Protéine

(ABIN6119565)
XPO4 Origine: Humain Hôte: Escherichia coli (E. coli) Recombinant SDS, WB, ELISA, IP
XPO4 Protéines par Grade
On trouve ici des XPO4 Protéines avec un Grade spécifique. Les Grade mentionnés ici sont quelques-uns de ceux qui sont disponibles. Un clic sur le lien correspondant permet d'accéder aux produits
XPO4 Protéines par Origin
Trouvez XPO4 Protéines pour une variété d'espèces telles que anti-Human XPO4. Les espèces listées ci-dessous sont parmi celles disponibles. Cliquez sur un lien pour accéder aux produits correspondants.
XPO4 Protéines par Source
On trouve ici des XPO4 Protéines avec un Source spécifique. Les Source mentionnés ici sont quelques-uns de ceux qui sont disponibles. Un clic sur le lien correspondant permet d'accéder aux produits
XPO4 Protéines par Type Proteine
On trouve ici des XPO4 Protéines avec un Type Proteine spécifique. Les Type Proteine mentionnés ici sont quelques-uns de ceux qui sont disponibles. Un clic sur le lien correspondant permet d'accéder aux produits
XPO4 Protéines par Application
Trouver XPO4 Protéines validé pour une application spécifique telle que SDS, WB, ELISA, Imm. Certaines des applications disponibles sont énumérées ci-dessous. Cliquez sur un lien pour accéder aux produits correspondants
XPO4 Protéines fréquemment utilisés
Produit
Reactivity
Source
Validations
N° du produit
Quantité
Fiche technique
Reactivity Human
Source Insect Cells
N° du produit ABIN3096410
Quantité 1 mg
Reactivity Human
Source Escherichia coli (E. coli)
N° du produit ABIN6119565
Quantité 100 μg
Reactivity Human
Source Escherichia coli (E. coli)
N° du produit ABIN7420534
Quantité 100 μg
Pseudonymes pour XPO4 Protéines
exportin 4 (XPO4) Protéines
exportin 4 (xpo4) Protéines
exportin 4 (Xpo4) Protéines
exportin 4 L homeolog (xpo4.L) Protéines
B430309A01Rik Protéines
DDBDRAFT_0215248 Protéines
DDBDRAFT_0237580 Protéines
DDB_0215248 Protéines
DDB_0237580 Protéines
exp4 Protéines
fc26b07 Protéines
MGC157258 Protéines
mKIAA1721 Protéines
wu:fc26b07 Protéines
wu:fi43b10 Protéines
XPO4 Protéines
zgc:55678 Protéines