Deltex Homolog 1 Kits ELISA
(E3 Ubiquitin-protein ligase DTX1 (DTX1))
Studies in Drosophila have identified this gene as encoding a positive regulator of the Notch-signaling pathway. The human gene encodes a protein of unknown function\; however, it may play a role in basic helix-loop-helix transcription factor activity. [provided by RefSeq, Jul 2008].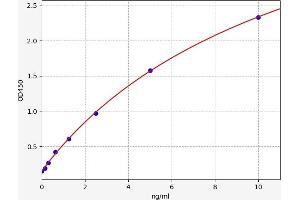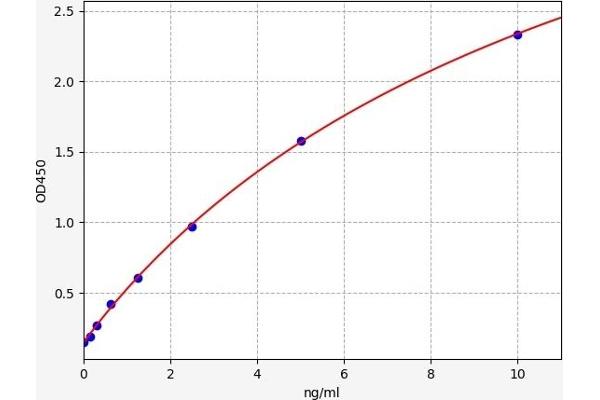 E3 Ubiquitin-protein ligase DTX1 (DTX1) ELISA Kit

(ABIN6966316)
DTX1 Reactivité: Humain Colorimetric Sandwich ELISA 0.156 ng/mL - 10 ng/mL Plasma, Serum, Tissue Homogenate
Deltex Homolog 1 Kits ELISA par Réactivité
Trouvez Deltex Homolog 1 Kits ELISA pour une variété d'espèces telles que anti-Mouse Deltex Homolog 1, anti-Human Deltex Homolog 1. Les espèces listées ci-dessous sont parmi celles disponibles. Cliquez sur un lien pour accéder aux produits correspondants.
Deltex Homolog 1 Kits ELISA par Méthode de détection
On trouve ici des Deltex Homolog 1 Kits ELISA avec un Méthode de détection spécifique. Les Méthode de détection mentionnés ici sont quelques-uns de ceux qui sont disponibles. Un clic sur le lien correspondant permet d'accéder aux produits
Deltex Homolog 1 Kits ELISA par Analytical Method
On trouve ici des Deltex Homolog 1 Kits ELISA avec un Analytical Method spécifique. Les Analytical Method mentionnés ici sont quelques-uns de ceux qui sont disponibles. Un clic sur le lien correspondant permet d'accéder aux produits
Deltex Homolog 1 Kits ELISA par Type de méthode
On trouve ici des Deltex Homolog 1 Kits ELISA avec un Type de méthode spécifique. Les Type de méthode mentionnés ici sont quelques-uns de ceux qui sont disponibles. Un clic sur le lien correspondant permet d'accéder aux produits
Deltex Homolog 1 Kits ELISA par Sample
On trouve ici des Deltex Homolog 1 Kits ELISA avec un Sample spécifique. Les Sample mentionnés ici sont quelques-uns de ceux qui sont disponibles. Un clic sur le lien correspondant permet d'accéder aux produits
Deltex Homolog 1 Kits ELISA fréquemment utilisés
Pseudonymes pour Deltex Homolog 1 Kits ELISA
deltex E3 ubiquitin ligase 1 (DTX1) Kits ELISA
deltex homolog 1 (Drosophila) (dtx1) Kits ELISA
deltex 1, E3 ubiquitin ligase (Dtx1) Kits ELISA
deltex 1 L homeolog (dtx1.L) Kits ELISA
deltex E3 ubiquitin ligase 1 (Dtx1) Kits ELISA
deltex 1 S homeolog (dtx1.S) Kits ELISA
deltex Kits ELISA
dtx Kits ELISA
Fxit1 Kits ELISA
hDx-1 Kits ELISA
mKIAA4160 Kits ELISA
xdtx1 Kits ELISA