N6AMT1 Kits ELISA
(N-6 Adenine-Specific DNA Methyltransferase 1 (Putative) (N6AMT1))
This gene encodes protein methyltransferase. The encoded enzyme may be involved in the methylation of release factor I during translation termination. This enzyme is also involved in converting the arsenic metabolite monomethylarsonous acid to the less toxic dimethylarsonic acid. Alternate splicing results in multiple transcript variants. A pseudogene of this gene is found on chromosome 11. [provided by RefSeq, Mar 2012].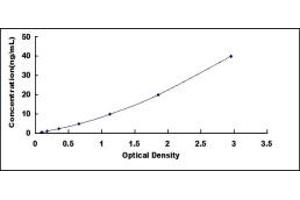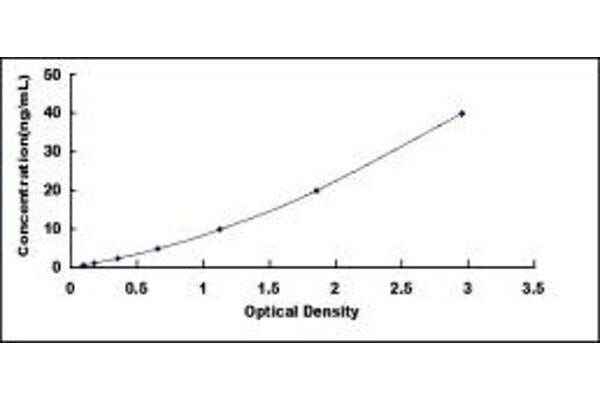 N6AMT1 Kit ELISA

(ABIN6958004)
N6AMT1 Reactivité: Humain Colorimetric Sandwich ELISA 0.62 ng/mL - 40 ng/mL Cell Lysate, Tissue Homogenate
N6AMT1 Kits ELISA par Réactivité
Trouvez N6AMT1 Kits ELISA pour une variété d'espèces telles que anti-Human N6AMT1. Les espèces listées ci-dessous sont parmi celles disponibles. Cliquez sur un lien pour accéder aux produits correspondants.
N6AMT1 Kits ELISA par Méthode de détection
On trouve ici des N6AMT1 Kits ELISA avec un Méthode de détection spécifique. Les Méthode de détection mentionnés ici sont quelques-uns de ceux qui sont disponibles. Un clic sur le lien correspondant permet d'accéder aux produits
N6AMT1 Kits ELISA par Analytical Method
On trouve ici des N6AMT1 Kits ELISA avec un Analytical Method spécifique. Les Analytical Method mentionnés ici sont quelques-uns de ceux qui sont disponibles. Un clic sur le lien correspondant permet d'accéder aux produits
N6AMT1 Kits ELISA par Type de méthode
On trouve ici des N6AMT1 Kits ELISA avec un Type de méthode spécifique. Les Type de méthode mentionnés ici sont quelques-uns de ceux qui sont disponibles. Un clic sur le lien correspondant permet d'accéder aux produits
N6AMT1 Kits ELISA par Sample
On trouve ici des N6AMT1 Kits ELISA avec un Sample spécifique. Les Sample mentionnés ici sont quelques-uns de ceux qui sont disponibles. Un clic sur le lien correspondant permet d'accéder aux produits
N6AMT1 Kits ELISA fréquemment utilisés
Produit
Reactivity
Analytical Method
Validations
N° du produit
Quantité
Fiche technique
Reactivity Human
Analytical Method Quantitative Sandwich ELISA
N° du produit ABIN6958004
Quantité 96 tests
Pseudonymes pour N6AMT1 Kits ELISA
N-6 adenine-specific DNA methyltransferase 1 (putative) (N6AMT1) Kits ELISA
N-6 adenine-specific DNA methyltransferase 1 (N6AMT1) Kits ELISA
HemK methyltransferase family member 2 (CpipJ_CPIJ001152) Kits ELISA
uncharacterized LOC100283871 (LOC100283871) Kits ELISA
N-6 adenine-specific DNA methyltransferase 1 (putative) (N6amt1) Kits ELISA
N-6 adenine-specific DNA methyltransferase 1 (N6amt1) Kits ELISA
5830445C04Rik Kits ELISA
C21orf127 Kits ELISA
HEMK2 Kits ELISA
Hemk2 Kits ELISA
MTQ2 Kits ELISA
N6AMT Kits ELISA
N6AMT1 Kits ELISA
Pred28 Kits ELISA
RGD1311843 Kits ELISA