Sec23 Homolog B Kits ELISA
(Sec23 Homolog B (SEC23B))
The protein encoded by this gene is a member of the SEC23 subfamily of the SEC23/SEC24 family, which is involved in vesicle trafficking. The encoded protein has similarity to yeast Sec23p component of COPII. COPII is the coat protein complex responsible for vesicle budding from the ER. The function of this gene product has been implicated in cargo selection and concentration. Multiple alternatively spliced transcript variants have been identified in this gene. [provided by RefSeq, Feb 2010].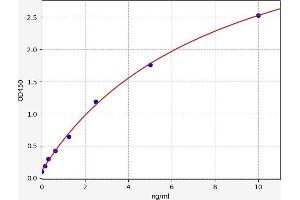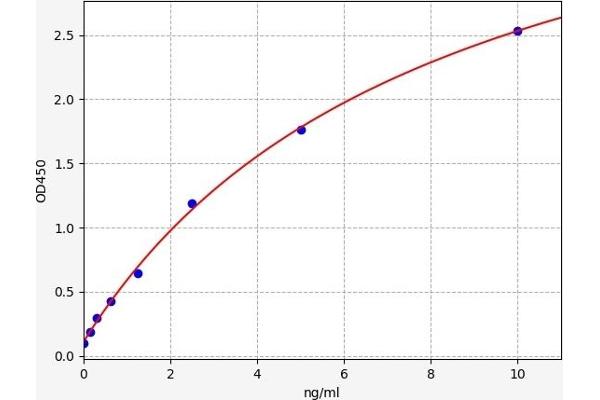 Sec23 Homolog B (SEC23B) ELISA Kit

(ABIN6970036)
SEC23B Reactivité: Humain Colorimetric Sandwich ELISA 0.156 ng/mL - 10 ng/mL Plasma, Serum, Tissue Homogenate
Sec23 Homolog B Kits ELISA par Réactivité
Trouvez Sec23 Homolog B Kits ELISA pour une variété d'espèces telles que anti-Human Sec23 Homolog B. Les espèces listées ci-dessous sont parmi celles disponibles. Cliquez sur un lien pour accéder aux produits correspondants.
Sec23 Homolog B Kits ELISA par Méthode de détection
On trouve ici des Sec23 Homolog B Kits ELISA avec un Méthode de détection spécifique. Les Méthode de détection mentionnés ici sont quelques-uns de ceux qui sont disponibles. Un clic sur le lien correspondant permet d'accéder aux produits
Sec23 Homolog B Kits ELISA par Analytical Method
On trouve ici des Sec23 Homolog B Kits ELISA avec un Analytical Method spécifique. Les Analytical Method mentionnés ici sont quelques-uns de ceux qui sont disponibles. Un clic sur le lien correspondant permet d'accéder aux produits
Sec23 Homolog B Kits ELISA par Type de méthode
On trouve ici des Sec23 Homolog B Kits ELISA avec un Type de méthode spécifique. Les Type de méthode mentionnés ici sont quelques-uns de ceux qui sont disponibles. Un clic sur le lien correspondant permet d'accéder aux produits
Sec23 Homolog B Kits ELISA par Sample
On trouve ici des Sec23 Homolog B Kits ELISA avec un Sample spécifique. Les Sample mentionnés ici sont quelques-uns de ceux qui sont disponibles. Un clic sur le lien correspondant permet d'accéder aux produits
Sec23 Homolog B Kits ELISA fréquemment utilisés
Pseudonymes pour Sec23 Homolog B Kits ELISA
Sec23 homolog B, COPII coat complex component L homeolog (sec23b.L) Kits ELISA
Sec23 homolog B, coat complex II component (SEC23B) Kits ELISA
Sec23 homolog B, COPII coat complex component (sec23b) Kits ELISA
Sec23 homolog B, coat complex II component (Sec23b) Kits ELISA
SEC23 homolog B, COPII coat complex component (Sec23b) Kits ELISA
CDA-II Kits ELISA
CDAII Kits ELISA
CDAN2 Kits ELISA
HEMPAS Kits ELISA
SEC23A Kits ELISA
wu:fd19h01 Kits ELISA
wu:fl08h02 Kits ELISA
zgc:55595 Kits ELISA
zgc:86871 Kits ELISA