STRAP Kits ELISA
(Serine/threonine Kinase Receptor Associated Protein (STRAP))
The SMN complex plays an essential role in spliceosomal snRNP assembly in the cytoplasm and is required for pre-mRNA splicing in the nucleus. STRAP may play a role in the cellular distribution of the SMN complex. Negatively regulates TGF-beta signaling but positively regulates the PDPK1 kinase activity by enhancing its autophosphorylation and by significantly reducing the association of PDPK1 with 14-3-3 protein (By similarity).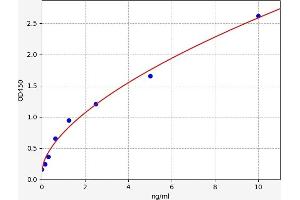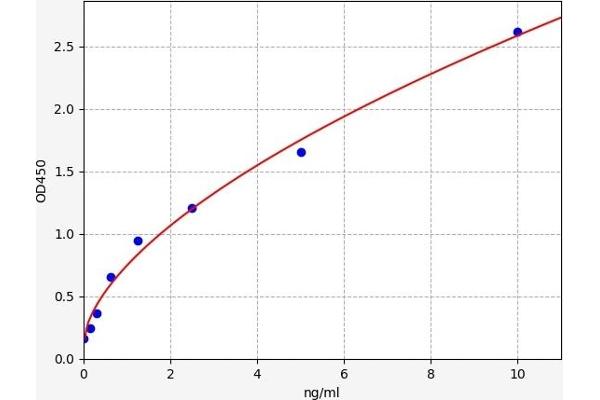 STRAP Kit ELISA

(ABIN6970119)
STRAP Reactivité: Humain Colorimetric Sandwich ELISA 0.156 ng/mL - 10 ng/mL Plasma, Serum, Tissue Homogenate
STRAP Kits ELISA par Réactivité
Trouvez STRAP Kits ELISA pour une variété d'espèces telles que anti-Chicken STRAP, anti-Cow STRAP, anti-Human STRAP. Les espèces listées ci-dessous sont parmi celles disponibles. Cliquez sur un lien pour accéder aux produits correspondants.
STRAP Kits ELISA par Méthode de détection
On trouve ici des STRAP Kits ELISA avec un Méthode de détection spécifique. Les Méthode de détection mentionnés ici sont quelques-uns de ceux qui sont disponibles. Un clic sur le lien correspondant permet d'accéder aux produits
STRAP Kits ELISA par Analytical Method
On trouve ici des STRAP Kits ELISA avec un Analytical Method spécifique. Les Analytical Method mentionnés ici sont quelques-uns de ceux qui sont disponibles. Un clic sur le lien correspondant permet d'accéder aux produits
STRAP Kits ELISA par Type de méthode
On trouve ici des STRAP Kits ELISA avec un Type de méthode spécifique. Les Type de méthode mentionnés ici sont quelques-uns de ceux qui sont disponibles. Un clic sur le lien correspondant permet d'accéder aux produits
STRAP Kits ELISA par Sample
On trouve ici des STRAP Kits ELISA avec un Sample spécifique. Les Sample mentionnés ici sont quelques-uns de ceux qui sont disponibles. Un clic sur le lien correspondant permet d'accéder aux produits
STRAP Kits ELISA fréquemment utilisés
Produit
Reactivity
Analytical Method
Validations
N° du produit
Quantité
Fiche technique
Reactivity Human
Analytical Method Quantitative Sandwich ELISA
N° du produit ABIN6970119
Quantité 96 tests
Reactivity Mouse
Analytical Method
N° du produit ABIN1157077
Quantité 96 tests
Reactivity Rat
Analytical Method
N° du produit ABIN1157078
Quantité 96 tests
Reactivity Cow
Analytical Method
N° du produit ABIN1157074
Quantité 96 tests
Reactivity Chicken
Analytical Method
N° du produit ABIN1157075
Quantité 96 tests
Pseudonymes pour STRAP Kits ELISA
serine/threonine kinase receptor associated protein (STRAP) Kits ELISA
tetratricopeptide repeat domain 5 (TTC5) Kits ELISA
serine/threonine kinase receptor associated protein (strap) Kits ELISA
serine/threonine kinase receptor associated protein L homeolog (strap.L) Kits ELISA
serine/threonine kinase receptor associated protein S homeolog (strap.S) Kits ELISA
serine/threonine kinase receptor associated protein (Strap) Kits ELISA
AW557906 Kits ELISA
C78091 Kits ELISA
C79202 Kits ELISA
MAWD Kits ELISA
mawd Kits ELISA
PT-WD Kits ELISA
pt-wd Kits ELISA
UNRIP Kits ELISA
unrip Kits ELISA
Unrip Kits ELISA
zgc:56677 Kits ELISA
zgc:77604 Kits ELISA