INPP4B Kits ELISA
(Inositol Polyphosphate-4-Phosphatase, Type II, 105kDa (INPP4B))
INPP4B encodes the inositol polyphosphate 4-phosphatase type II, one of the enzymes involved in phosphatidylinositol signaling pathways. This enzyme removes the phosphate group at position 4 of the inositol ring from inositol 3,4-bisphosphate. There is limited data to suggest that the human type II enzyme is subject to alternative splicing, as has been established for the type I enzyme. [provided by RefSeq, Jul 2008].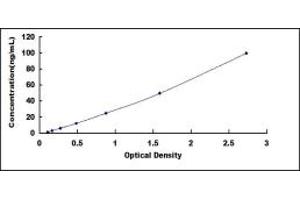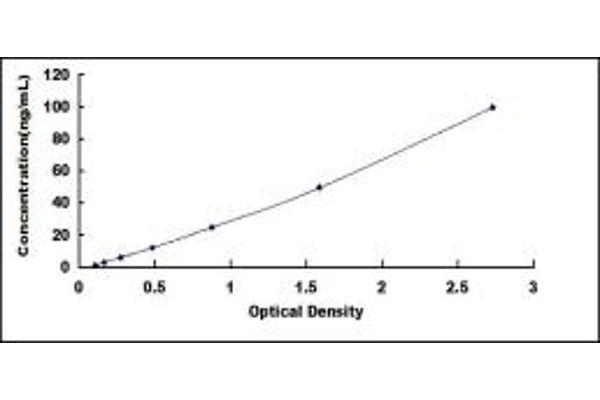 Inositol Polyphosphate-4-Phosphatase, Type II, 105kDa (INPP4B) ELISA Kit

(ABIN6956750)
INPP4B Reactivité: Humain Colorimetric Sandwich ELISA 1.56 ng/mL - 100 ng/mL Cell Lysate, Tissue Homogenate
INPP4B Kits ELISA par Réactivité
Trouvez INPP4B Kits ELISA pour une variété d'espèces telles que anti-Human INPP4B. Les espèces listées ci-dessous sont parmi celles disponibles. Cliquez sur un lien pour accéder aux produits correspondants.
INPP4B Kits ELISA par Méthode de détection
On trouve ici des INPP4B Kits ELISA avec un Méthode de détection spécifique. Les Méthode de détection mentionnés ici sont quelques-uns de ceux qui sont disponibles. Un clic sur le lien correspondant permet d'accéder aux produits
INPP4B Kits ELISA par Analytical Method
On trouve ici des INPP4B Kits ELISA avec un Analytical Method spécifique. Les Analytical Method mentionnés ici sont quelques-uns de ceux qui sont disponibles. Un clic sur le lien correspondant permet d'accéder aux produits
INPP4B Kits ELISA par Type de méthode
On trouve ici des INPP4B Kits ELISA avec un Type de méthode spécifique. Les Type de méthode mentionnés ici sont quelques-uns de ceux qui sont disponibles. Un clic sur le lien correspondant permet d'accéder aux produits
INPP4B Kits ELISA par Sample
On trouve ici des INPP4B Kits ELISA avec un Sample spécifique. Les Sample mentionnés ici sont quelques-uns de ceux qui sont disponibles. Un clic sur le lien correspondant permet d'accéder aux produits
INPP4B Kits ELISA fréquemment utilisés
Pseudonymes pour INPP4B Kits ELISA
inositol polyphosphate-4-phosphatase, type II (Inpp4b) Kits ELISA
inositol polyphosphate-4-phosphatase type II B (Inpp4b) Kits ELISA
inositol polyphosphate-4-phosphatase type II B (INPP4B) Kits ELISA
E130107I17Rik Kits ELISA