MNAT1 Kits ELISA
(Menage A Trois Homolog 1, Cyclin H Assembly Factor (Xenopus Laevis) (MNAT1))
The protein encoded by this gene, along with cyclin H and CDK7, forms the CDK-activating kinase (CAK) enzymatic complex. This complex activates several cyclin-associated kinases and can also associate with TFIIH to activate transcription by RNA polymerase II. Two transcript variants encoding different isoforms have been found for this gene. [provided by RefSeq, Sep 2011].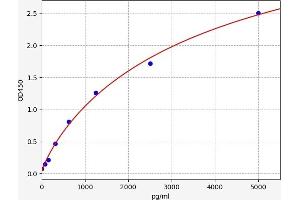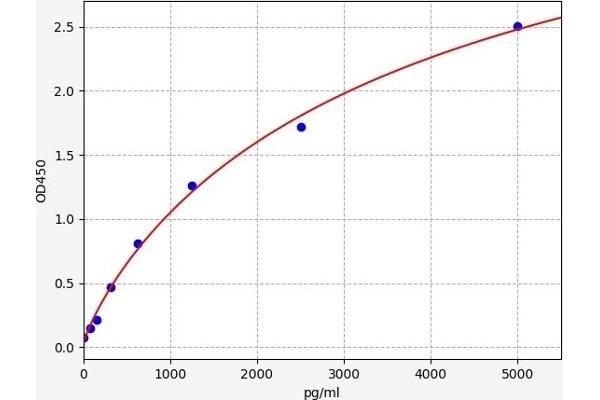 Menage A Trois Homolog 1, Cyclin H Assembly Factor (Xenopus Laevis) (MNAT1) ELISA Kit

(ABIN6968552)
MNAT1 Reactivité: Humain Colorimetric Sandwich ELISA 78.125 pg/mL - 5000 pg/mL Plasma, Serum, Tissue Homogenate
MNAT1 Kits ELISA par Réactivité
Trouvez MNAT1 Kits ELISA pour une variété d'espèces telles que anti-Human MNAT1, anti-Mouse MNAT1. Les espèces listées ci-dessous sont parmi celles disponibles. Cliquez sur un lien pour accéder aux produits correspondants.
MNAT1 Kits ELISA par Méthode de détection
On trouve ici des MNAT1 Kits ELISA avec un Méthode de détection spécifique. Les Méthode de détection mentionnés ici sont quelques-uns de ceux qui sont disponibles. Un clic sur le lien correspondant permet d'accéder aux produits
MNAT1 Kits ELISA par Analytical Method
On trouve ici des MNAT1 Kits ELISA avec un Analytical Method spécifique. Les Analytical Method mentionnés ici sont quelques-uns de ceux qui sont disponibles. Un clic sur le lien correspondant permet d'accéder aux produits
MNAT1 Kits ELISA par Type de méthode
On trouve ici des MNAT1 Kits ELISA avec un Type de méthode spécifique. Les Type de méthode mentionnés ici sont quelques-uns de ceux qui sont disponibles. Un clic sur le lien correspondant permet d'accéder aux produits
MNAT1 Kits ELISA par Sample
On trouve ici des MNAT1 Kits ELISA avec un Sample spécifique. Les Sample mentionnés ici sont quelques-uns de ceux qui sont disponibles. Un clic sur le lien correspondant permet d'accéder aux produits
MNAT1 Kits ELISA fréquemment utilisés
Pseudonymes pour MNAT1 Kits ELISA
cyclin-dependent kinase-activating kinase assembly factor-related / CDK-activating kinase assembly factor-like protein (AT4G30820) Kits ELISA
CDK-activating kinase assembly factor MAT1 (AFUA_4G08900) Kits ELISA
CDK-activating kinase assembly factor MAT1 (NFIA_107260) Kits ELISA
CDK-activating kinase assembly factor MAT1 (CpipJ_CPIJ001565) Kits ELISA
CDK-activating kinase assembly factor MAT1 (AFLA_110530) Kits ELISA
CDK-activating kinase assembly factor MAT1 (BDBG_00548) Kits ELISA
CDK-activating kinase assembly factor MAT1 (TERG_06789) Kits ELISA
CDK-activating kinase assembly factor MAT1 (Tsp_08309) Kits ELISA
MNAT1, CDK activating kinase assembly factor (mnat1) Kits ELISA
menage a trois 1 (Mnat1) Kits ELISA
MNAT CDK-activating kinase assembly factor 1 (mnat1) Kits ELISA
MNAT1, CDK activating kinase assembly factor (MNAT1) Kits ELISA
MNAT1, CDK activating kinase assembly factor L homeolog (mnat1.L) Kits ELISA
MNAT1, CDK activating kinase assembly factor (Mnat1) Kits ELISA
Afu4g08900 Kits ELISA
CAP35 Kits ELISA
E130115E11Rik Kits ELISA
F6I18.270 Kits ELISA
F6I18_270 Kits ELISA
MAT1 Kits ELISA
P36 Kits ELISA
RNF66 Kits ELISA
TFB3 Kits ELISA
zgc:101599 Kits ELISA