SMUG1 Kits ELISA
(Single-Strand-Selective Monofunctional Uracil-DNA Glycosylase 1 (SMUG1))
This gene encodes a protein that participates in base excision repair by removing uracil from single- and double-stranded DNA. Many alternatively spliced transcript variants exist for this gene\; the full-length nature is known for some but not all of the variants. [provided by RefSeq, Aug 2011].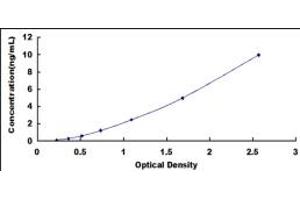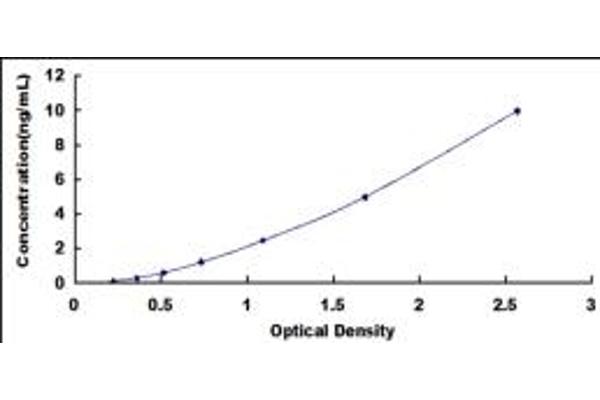 SMUG1 Kit ELISA

(ABIN6959484)
SMUG1 Reactivité: Humain Colorimetric Sandwich ELISA 0.15 ng/mL - 10 ng/mL Tissue Homogenate
SMUG1 Kits ELISA par Réactivité
Trouvez SMUG1 Kits ELISA pour une variété d'espèces telles que anti-Human SMUG1. Les espèces listées ci-dessous sont parmi celles disponibles. Cliquez sur un lien pour accéder aux produits correspondants.
SMUG1 Kits ELISA par Méthode de détection
On trouve ici des SMUG1 Kits ELISA avec un Méthode de détection spécifique. Les Méthode de détection mentionnés ici sont quelques-uns de ceux qui sont disponibles. Un clic sur le lien correspondant permet d'accéder aux produits
SMUG1 Kits ELISA par Analytical Method
On trouve ici des SMUG1 Kits ELISA avec un Analytical Method spécifique. Les Analytical Method mentionnés ici sont quelques-uns de ceux qui sont disponibles. Un clic sur le lien correspondant permet d'accéder aux produits
SMUG1 Kits ELISA par Type de méthode
On trouve ici des SMUG1 Kits ELISA avec un Type de méthode spécifique. Les Type de méthode mentionnés ici sont quelques-uns de ceux qui sont disponibles. Un clic sur le lien correspondant permet d'accéder aux produits
SMUG1 Kits ELISA par Sample
On trouve ici des SMUG1 Kits ELISA avec un Sample spécifique. Les Sample mentionnés ici sont quelques-uns de ceux qui sont disponibles. Un clic sur le lien correspondant permet d'accéder aux produits
SMUG1 Kits ELISA fréquemment utilisés
Pseudonymes pour SMUG1 Kits ELISA
single-strand-selective monofunctional uracil-DNA glycosylase 1 (SMUG1) Kits ELISA
single-strand-selective monofunctional uracil-DNA glycosylase 1 (smug1) Kits ELISA
single-strand selective monofunctional uracil DNA glycosylase (smuG1) Kits ELISA
single-strand selective monofunctional uracil DNA glycosylase (smuG) Kits ELISA
single-strand selective monofunctional uracil DNA glycosylase (LOC5577584) Kits ELISA
single-strand selective monofunctional uracil DNA glycosylase (CpipJ_CPIJ002767) Kits ELISA
single-strand selective monofunctional uracil DNA glycosylase (Smug1) Kits ELISA
single-strand-selective monofunctional uracil-DNA glycosylase 1 (Smug1) Kits ELISA
single-strand-selective monofunctional uracil-DNA glycosylase 1 L homeolog (smug1.L) Kits ELISA
1200013B09Rik Kits ELISA
A930006H09Rik Kits ELISA
C85220 Kits ELISA
FDG Kits ELISA
HMUDG Kits ELISA
SMUG1 Kits ELISA
UNG3 Kits ELISA
xsmug1 Kits ELISA