TAB1 Kits ELISA
(TGF-beta Activated Kinase 1/MAP3K7 Binding Protein 1 (TAB1))
The protein encoded by this gene was identified as a regulator of the MAP kinase kinase kinase MAP3K7/TAK1, which is known to mediate various intracellular signaling pathways, such as those induced by TGF beta, interleukin 1, and WNT-1. This protein interacts and thus activates TAK1 kinase. It has been shown that the C-terminal portion of this protein is sufficient for binding and activation of TAK1, while a portion of the N-terminus acts as a dominant-negative inhibitor of TGF beta, suggesting that this protein may function as a mediator between TGF beta receptors and TAK1. This protein can also interact with and activate the mitogen-activated protein kinase 14 (MAPK14/p38alpha), and thus represents an alternative activation pathway, in addition to the MAPKK pathways, which contributes to the biological responses of MAPK14 to various stimuli. Alternatively spliced transcript variants encoding distinct isoforms have been reported. [provided by RefSeq, Jul 2008].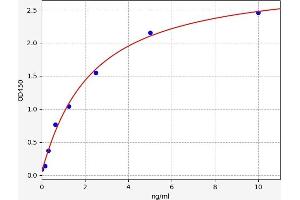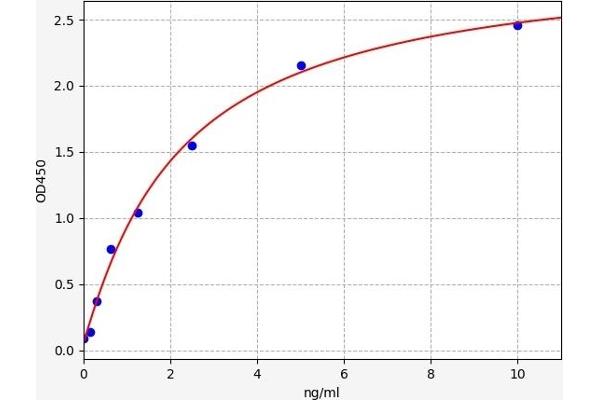 TAB1 Kit ELISA

(ABIN6970603)
TAB1 Reactivité: Humain Colorimetric Sandwich ELISA 0.313 ng/mL - 20 ng/mL Plasma, Serum, Tissue Homogenate
TAB1 Kits ELISA par Réactivité
Trouvez TAB1 Kits ELISA pour une variété d'espèces telles que anti-Human TAB1, anti-Mouse TAB1. Les espèces listées ci-dessous sont parmi celles disponibles. Cliquez sur un lien pour accéder aux produits correspondants.
TAB1 Kits ELISA par Méthode de détection
On trouve ici des TAB1 Kits ELISA avec un Méthode de détection spécifique. Les Méthode de détection mentionnés ici sont quelques-uns de ceux qui sont disponibles. Un clic sur le lien correspondant permet d'accéder aux produits
TAB1 Kits ELISA par Analytical Method
On trouve ici des TAB1 Kits ELISA avec un Analytical Method spécifique. Les Analytical Method mentionnés ici sont quelques-uns de ceux qui sont disponibles. Un clic sur le lien correspondant permet d'accéder aux produits
TAB1 Kits ELISA par Type de méthode
On trouve ici des TAB1 Kits ELISA avec un Type de méthode spécifique. Les Type de méthode mentionnés ici sont quelques-uns de ceux qui sont disponibles. Un clic sur le lien correspondant permet d'accéder aux produits
TAB1 Kits ELISA par Sample
On trouve ici des TAB1 Kits ELISA avec un Sample spécifique. Les Sample mentionnés ici sont quelques-uns de ceux qui sont disponibles. Un clic sur le lien correspondant permet d'accéder aux produits
TAB1 Kits ELISA fréquemment utilisés
Produit
Reactivity
Analytical Method
Validations
N° du produit
Quantité
Fiche technique
Reactivity Human
Analytical Method Quantitative Sandwich ELISA
N° du produit ABIN6970603
Quantité 96 tests
Reactivity Mouse
Analytical Method Quantitative Sandwich ELISA
N° du produit ABIN6229502
Quantité 96 tests
Pseudonymes pour TAB1 Kits ELISA
TGF-beta activated kinase 1 (MAP3K7) binding protein 1 (TAB1) Kits ELISA
TGF-beta activated kinase 1/MAP3K7 binding protein 1 (Tab1) Kits ELISA
3'-Tab1 Kits ELISA
2310012M03Rik Kits ELISA
b2b449Clo Kits ELISA
MAP3K7IP1 Kits ELISA
Map3k7ip1 Kits ELISA