KIRREL Kits ELISA
(Kin of IRRE Like 1 (NEPH1))
NEPH1 is a member of the nephrin-like protein family, which includes NEPH2 (MIM 607761) and NEPH3 (MIM 607762). The cytoplasmic domains of these proteins interact with the C terminus of podocin (NPHS2\; MIM 604766), and the genes are expressed in kidney podocytes, cells involved in ensuring size- and charge-selective ultrafiltration (Sellin et al., 2003 [PubMed 12424224]).[supplied by OMIM, Mar 2008].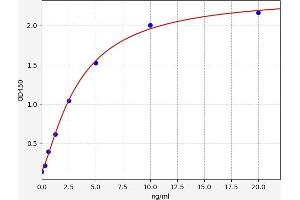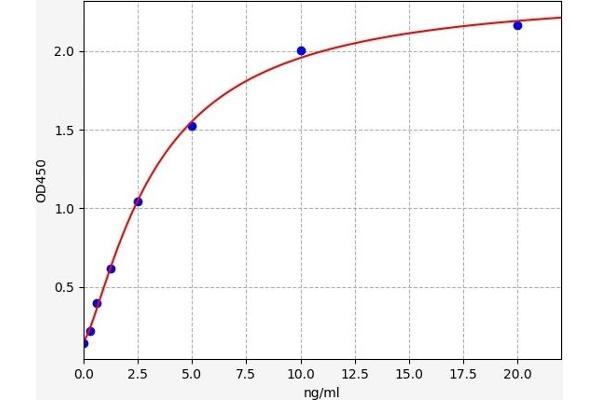 Kin of IRRE Like 1 (NEPH1) ELISA Kit

(ABIN6968120)
NEPH1 Reactivité: Humain Colorimetric Sandwich ELISA 0.313 ng/mL - 20 ng/mL Plasma, Serum, Tissue Homogenate
KIRREL Kits ELISA par Réactivité
Trouvez KIRREL Kits ELISA pour une variété d'espèces telles que anti-Human KIRREL, anti-Mouse KIRREL, anti-Rat KIRREL. Les espèces listées ci-dessous sont parmi celles disponibles. Cliquez sur un lien pour accéder aux produits correspondants.
KIRREL Kits ELISA par Méthode de détection
On trouve ici des KIRREL Kits ELISA avec un Méthode de détection spécifique. Les Méthode de détection mentionnés ici sont quelques-uns de ceux qui sont disponibles. Un clic sur le lien correspondant permet d'accéder aux produits
KIRREL Kits ELISA par Analytical Method
On trouve ici des KIRREL Kits ELISA avec un Analytical Method spécifique. Les Analytical Method mentionnés ici sont quelques-uns de ceux qui sont disponibles. Un clic sur le lien correspondant permet d'accéder aux produits
KIRREL Kits ELISA par Type de méthode
On trouve ici des KIRREL Kits ELISA avec un Type de méthode spécifique. Les Type de méthode mentionnés ici sont quelques-uns de ceux qui sont disponibles. Un clic sur le lien correspondant permet d'accéder aux produits
KIRREL Kits ELISA par Sample
On trouve ici des KIRREL Kits ELISA avec un Sample spécifique. Les Sample mentionnés ici sont quelques-uns de ceux qui sont disponibles. Un clic sur le lien correspondant permet d'accéder aux produits
KIRREL Kits ELISA fréquemment utilisés
Pseudonymes pour KIRREL Kits ELISA
nephrin related (Smp_104390) Kits ELISA
nephrin related (Smp_140170) Kits ELISA
kirre like nephrin family adhesion molecule 1 (KIRREL1) Kits ELISA
kin of IRRE like (Drosophila) (Kirrel) Kits ELISA
kirre like nephrin family adhesion molecule 1 (Kirrel1) Kits ELISA
6720469N11Rik Kits ELISA
Kirrel1 Kits ELISA
NEPH1 Kits ELISA
Neph1 Kits ELISA