SLC18A3 Protéines
(Solute Carrier Family 18 (Vesicular Acetylcholine), Member 3 (SLC18A3))
This gene is a member of the vesicular amine transporter family. The encoded transmembrane protein transports acetylcholine into secretory vesicles for release into the extracellular space. Acetylcholine transport utilizes a proton gradient established by a vacuolar ATPase. This gene is located within the first intron of the choline acetyltransferase gene. [provided by RefSeq, Jul 2008].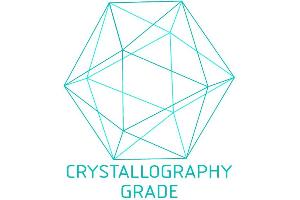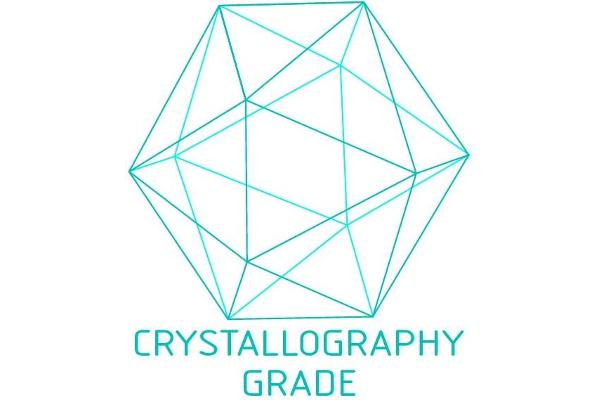 SLC18A3 Protein (AA 1-532) (rho-1D4 tag)

(ABIN3100178)
Crystallography grade SLC18A3 Origine: Humain Hôte: Cellules d'insectes Recombinant >95 % as determined by SDS PAGE, Size Exclusion Chromatography and Western Blot. Crys, ELISA, SDS, WB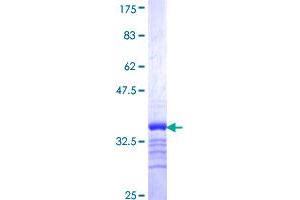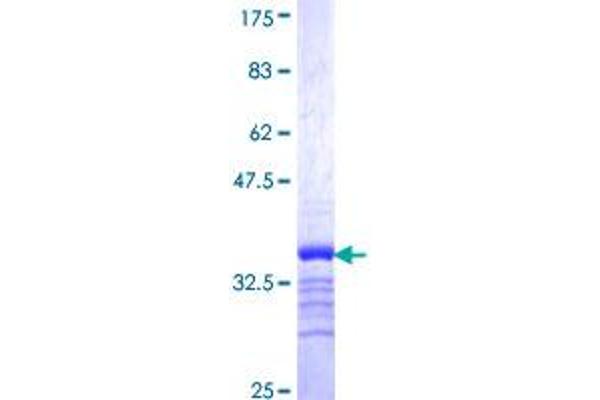 SLC18A3 Protein (AA 476-532) (GST tag)

(ABIN1320162)
SLC18A3 Origine: Humain Hôte: Wheat germ Recombinant AP, AA, ELISA, WB
SLC18A3 Protéines par Grade
On trouve ici des SLC18A3 Protéines avec un Grade spécifique. Les Grade mentionnés ici sont quelques-uns de ceux qui sont disponibles. Un clic sur le lien correspondant permet d'accéder aux produits
SLC18A3 Protéines par Origin
Trouvez SLC18A3 Protéines pour une variété d'espèces telles que anti-Human SLC18A3. Les espèces listées ci-dessous sont parmi celles disponibles. Cliquez sur un lien pour accéder aux produits correspondants.
SLC18A3 Protéines par Source
On trouve ici des SLC18A3 Protéines avec un Source spécifique. Les Source mentionnés ici sont quelques-uns de ceux qui sont disponibles. Un clic sur le lien correspondant permet d'accéder aux produits
SLC18A3 Protéines par Type Proteine
On trouve ici des SLC18A3 Protéines avec un Type Proteine spécifique. Les Type Proteine mentionnés ici sont quelques-uns de ceux qui sont disponibles. Un clic sur le lien correspondant permet d'accéder aux produits
SLC18A3 Protéines par Application
Trouver SLC18A3 Protéines validé pour une application spécifique telle que WB, SDS, ELISA, AP. Certaines des applications disponibles sont énumérées ci-dessous. Cliquez sur un lien pour accéder aux produits correspondants
SLC18A3 Protéines fréquemment utilisés
Produit
Reactivity
Source
Validations
N° du produit
Quantité
Fiche technique
Reactivity Human
Source Insect Cells
N° du produit ABIN3100178
Quantité 1 mg
Reactivity Human
Source Wheat germ
N° du produit ABIN1320162
Quantité 10 μg
Reactivity Human
Source Escherichia coli (E. coli)
N° du produit ABIN7398008
Quantité 100 μg
Reactivity Human
Source Escherichia coli (E. coli)
N° du produit ABIN6383525
Quantité 1 mg
Pseudonymes pour SLC18A3 Protéines
Vesicular acetylcholine transporter (VAChT) Protéines
solute carrier family 18 member A3 (SLC18A3) Protéines
solute carrier family 18 (vesicular acetylcholine transporter), member 3 (slc18a3) Protéines
solute carrier family 18 member A3 (Slc18a3) Protéines
solute carrier family 18 (vesicular acetylcholine transporter), member 3b (slc18a3b) Protéines
solute carrier family 18 (vesicular monoamine), member 3 (Slc18a3) Protéines
CG12345 Protéines
CG32848 Protéines
CT41182 Protéines
Dmel\\CG32848 Protéines
MGC64220 Protéines
rVAT Protéines
SLC18A3 Protéines
Slc18a3 Protéines
VACHT Protéines
VACht Protéines
Vacht Protéines
vAChT Protéines
vacht Protéines
VAChT Protéines
VAT Protéines