PNPLA2 Kits ELISA
(Calcium Independent Phospholipase A2 (PNPLA2))
This gene encodes an enzyme which catalyzes the first step in the hydrolysis of triglycerides in adipose tissue. Mutations in this gene are associated with neutral lipid storage disease with myopathy. [provided by RefSeq, Jul 2010].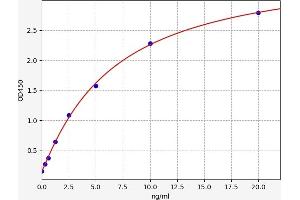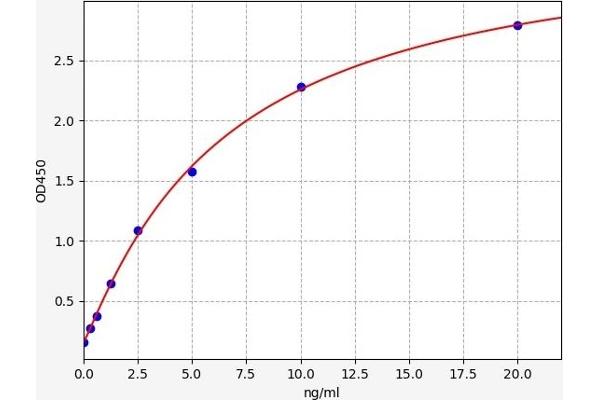 PNPLA2 Kit ELISA

(ABIN6965322)
PNPLA2 Reactivité: Souris Colorimetric Sandwich ELISA 0.313 ng/mL - 20 ng/mL Plasma, Serum, Tissue Homogenate
PNPLA2 Kits ELISA par Réactivité
Trouvez PNPLA2 Kits ELISA pour une variété d'espèces telles que anti-Human PNPLA2, anti-Mouse PNPLA2, anti-Rat PNPLA2. Les espèces listées ci-dessous sont parmi celles disponibles. Cliquez sur un lien pour accéder aux produits correspondants.
PNPLA2 Kits ELISA par Méthode de détection
On trouve ici des PNPLA2 Kits ELISA avec un Méthode de détection spécifique. Les Méthode de détection mentionnés ici sont quelques-uns de ceux qui sont disponibles. Un clic sur le lien correspondant permet d'accéder aux produits
PNPLA2 Kits ELISA par Analytical Method
On trouve ici des PNPLA2 Kits ELISA avec un Analytical Method spécifique. Les Analytical Method mentionnés ici sont quelques-uns de ceux qui sont disponibles. Un clic sur le lien correspondant permet d'accéder aux produits
PNPLA2 Kits ELISA par Type de méthode
On trouve ici des PNPLA2 Kits ELISA avec un Type de méthode spécifique. Les Type de méthode mentionnés ici sont quelques-uns de ceux qui sont disponibles. Un clic sur le lien correspondant permet d'accéder aux produits
PNPLA2 Kits ELISA par Sample
On trouve ici des PNPLA2 Kits ELISA avec un Sample spécifique. Les Sample mentionnés ici sont quelques-uns de ceux qui sont disponibles. Un clic sur le lien correspondant permet d'accéder aux produits
PNPLA2 Kits ELISA fréquemment utilisés
Produit
Reactivity
Analytical Method
Validations
N° du produit
Quantité
Fiche technique
Reactivity Mouse
Analytical Method Quantitative Sandwich ELISA
N° du produit ABIN6965322
Quantité 96 tests
Reactivity Human
Analytical Method Quantitative Sandwich ELISA
N° du produit ABIN5657790
Quantité 96 tests
Reactivity Rat
Analytical Method Quantitative Sandwich ELISA
N° du produit ABIN5657791
Quantité 96 tests
Pseudonymes pour PNPLA2 Kits ELISA
patatin like phospholipase domain containing 2 (PNPLA2) Kits ELISA
phospholipase A2, group VI (Pla2g6) Kits ELISA
1110001C14Rik Kits ELISA
ATGL Kits ELISA
BB112799 Kits ELISA
iPLA(2)beta Kits ELISA
iPLA2 Kits ELISA
iPLA2beta Kits ELISA
iPLA2zeta Kits ELISA
PEDF-R Kits ELISA
PNPLA9 Kits ELISA
TTS-2.2 Kits ELISA
TTS2 Kits ELISA