CDK12 Kits ELISA
(Cdc2-Related Kinase, Arginine/serine-Rich (CRKRS))
human homolog may play a role in regulation of transcription and splicing [RGD, Feb 2006].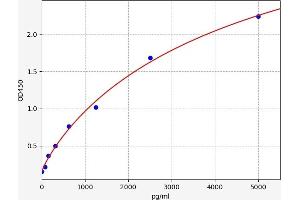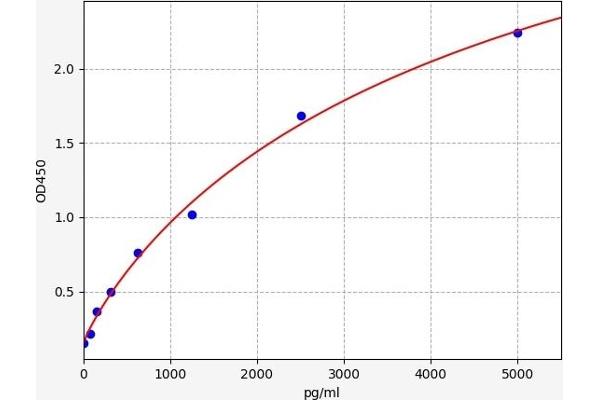 CDK12 Kit ELISA

(ABIN6965619)
CRKRS Reactivité: Humain Colorimetric Sandwich ELISA 78.125 pg/mL - 5000 pg/mL Plasma, Serum, Tissue Homogenate
CDK12 Kits ELISA par Réactivité
Trouvez CDK12 Kits ELISA pour une variété d'espèces telles que anti-Cow CDK12, anti-Human CDK12, anti-Mouse CDK12. Les espèces listées ci-dessous sont parmi celles disponibles. Cliquez sur un lien pour accéder aux produits correspondants.
CDK12 Kits ELISA par Méthode de détection
On trouve ici des CDK12 Kits ELISA avec un Méthode de détection spécifique. Les Méthode de détection mentionnés ici sont quelques-uns de ceux qui sont disponibles. Un clic sur le lien correspondant permet d'accéder aux produits
CDK12 Kits ELISA par Analytical Method
On trouve ici des CDK12 Kits ELISA avec un Analytical Method spécifique. Les Analytical Method mentionnés ici sont quelques-uns de ceux qui sont disponibles. Un clic sur le lien correspondant permet d'accéder aux produits
CDK12 Kits ELISA par Type de méthode
On trouve ici des CDK12 Kits ELISA avec un Type de méthode spécifique. Les Type de méthode mentionnés ici sont quelques-uns de ceux qui sont disponibles. Un clic sur le lien correspondant permet d'accéder aux produits
CDK12 Kits ELISA par Sample
On trouve ici des CDK12 Kits ELISA avec un Sample spécifique. Les Sample mentionnés ici sont quelques-uns de ceux qui sont disponibles. Un clic sur le lien correspondant permet d'accéder aux produits
CDK12 Kits ELISA fréquemment utilisés
Produit
Reactivity
Analytical Method
Validations
N° du produit
Quantité
Fiche technique
Reactivity Human
Analytical Method Quantitative Sandwich ELISA
N° du produit ABIN6965619
Quantité 96 tests
Reactivity Cow
Analytical Method Quantitative Sandwich ELISA
N° du produit ABIN6213490
Quantité 96 tests
Reactivity Mouse
Analytical Method Quantitative Sandwich ELISA
N° du produit ABIN6213491
Quantité 96 tests
Reactivity Rat
Analytical Method Quantitative Sandwich ELISA
N° du produit ABIN6213492
Quantité 96 tests
Pseudonymes pour CDK12 Kits ELISA
Cyclin-dependent kinase 12 (Cdk12) Kits ELISA
cyclin dependent kinase 12 (CDK12) Kits ELISA
cyclin-dependent kinase 12 (Cdk12) Kits ELISA
1810022J16Rik Kits ELISA
AC017581 Kits ELISA
AI646528 Kits ELISA
anon-WO0140519.165 Kits ELISA
CG7597 Kits ELISA
cg7597 Kits ELISA
CRK7 Kits ELISA
Crk7 Kits ELISA
CRKR Kits ELISA
CRKRS Kits ELISA
Crkrs Kits ELISA
D11Ertd752e Kits ELISA
dCDK12 Kits ELISA
Dmel\\CG7597 Kits ELISA
gi24668141 Kits ELISA
hCDK12 Kits ELISA
Pksc Kits ELISA