FNBP1 Kits ELISA
(Formin Binding Protein 1 (FNBP1))
The protein encoded by this gene is a member of the formin-binding-protein family. The protein contains an N-terminal Fer/Cdc42-interacting protein 4 (CIP4) homology (FCH) domain followed by a coiled-coil domain, a proline-rich motif, a second coiled-coil domain, a Rho family protein-binding domain (RBD), and a C-terminal SH3 domain. This protein binds sorting nexin 2 (SNX2), tankyrase (TNKS), and dynamin\; an interaction between this protein and formin has not been demonstrated yet in human. [provided by RefSeq, Jul 2008].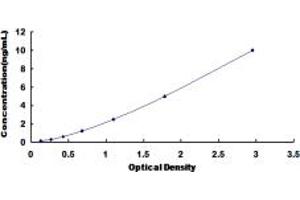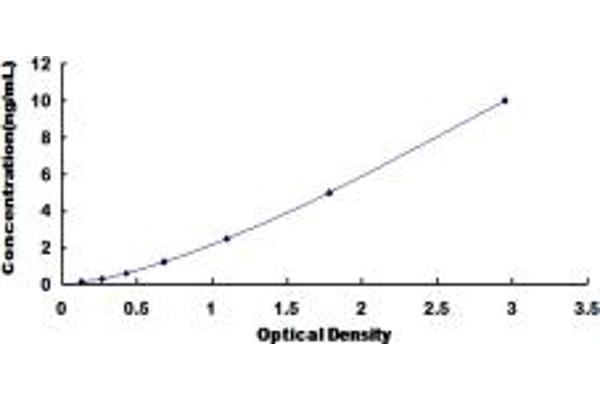 FNBP1 Kit ELISA

(ABIN6955984)
FNBP1 Reactivité: Humain Colorimetric Sandwich ELISA 0.15 ng/mL - 10 ng/mL Tissue Homogenate
FNBP1 Kits ELISA par Réactivité
Trouvez FNBP1 Kits ELISA pour une variété d'espèces telles que anti-Human FNBP1, anti-Mouse FNBP1, anti-Rat FNBP1. Les espèces listées ci-dessous sont parmi celles disponibles. Cliquez sur un lien pour accéder aux produits correspondants.
FNBP1 Kits ELISA par Méthode de détection
On trouve ici des FNBP1 Kits ELISA avec un Méthode de détection spécifique. Les Méthode de détection mentionnés ici sont quelques-uns de ceux qui sont disponibles. Un clic sur le lien correspondant permet d'accéder aux produits
FNBP1 Kits ELISA par Analytical Method
On trouve ici des FNBP1 Kits ELISA avec un Analytical Method spécifique. Les Analytical Method mentionnés ici sont quelques-uns de ceux qui sont disponibles. Un clic sur le lien correspondant permet d'accéder aux produits
FNBP1 Kits ELISA par Type de méthode
On trouve ici des FNBP1 Kits ELISA avec un Type de méthode spécifique. Les Type de méthode mentionnés ici sont quelques-uns de ceux qui sont disponibles. Un clic sur le lien correspondant permet d'accéder aux produits
FNBP1 Kits ELISA par Sample
On trouve ici des FNBP1 Kits ELISA avec un Sample spécifique. Les Sample mentionnés ici sont quelques-uns de ceux qui sont disponibles. Un clic sur le lien correspondant permet d'accéder aux produits
FNBP1 Kits ELISA fréquemment utilisés
Produit
Reactivity
Analytical Method
Validations
N° du produit
Quantité
Fiche technique
Reactivity Human
Analytical Method Quantitative Sandwich ELISA
N° du produit ABIN6955984
Quantité 96 tests
Reactivity Rat
Analytical Method
N° du produit ABIN1133633
Quantité 96 tests
Reactivity Mouse
Analytical Method
N° du produit ABIN1133632
Quantité 96 tests
Pseudonymes pour FNBP1 Kits ELISA
formin binding protein 1 (FNBP1) Kits ELISA
formin binding protein 1 (fnbp1) Kits ELISA
formin binding protein 1 (Fnbp1) Kits ELISA
formin binding protein 1 L homeolog (fnbp1.L) Kits ELISA
1110057E06Rik Kits ELISA
2210010H06Rik Kits ELISA
FBP1 Kits ELISA
FBP17 Kits ELISA
Fbp17 Kits ELISA
MGC122623 Kits ELISA
MGC146466 Kits ELISA