FOLR3 Kits ELISA
(Folate Receptor 3 (Gamma) (FOLR3))
This gene encodes a member of the folate receptor (FOLR) family, members of which have a high affinity for folic acid and for several reduced folic acid derivatives, and mediate delivery of 5-methyltetrahydrofolate to the interior of cells. This gene includes two polymorphic variants\\\\; the shorter one has two base deletion in the CDS, resulting in a truncated polypeptide, compared to the longer one. Both protein products are constitutively secreted in hematopoietic tissues and are potential serum marker for certain hematopoietic malignancies. The longer protein has a 71% and 79% sequence homology with the FOLR1 and FOLR2 proteins, respectively. [provided by RefSeq, Jul 2008].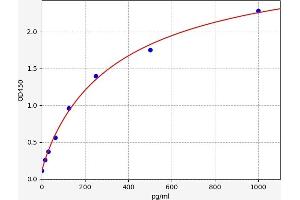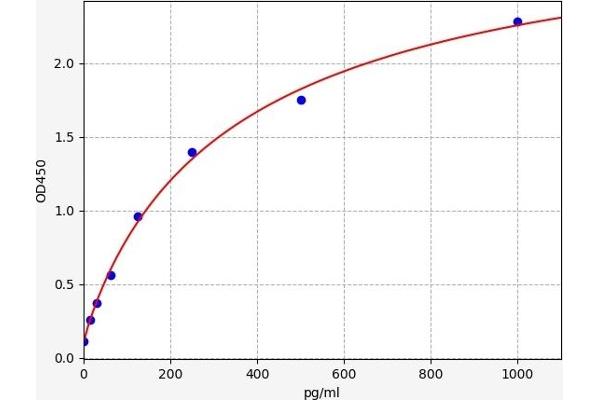 Folate Receptor 3 (Gamma) (FOLR3) ELISA Kit

(ABIN6966850)
FOLR3 Reactivité: Humain Colorimetric Sandwich ELISA 15.625 pg/mL - 1000 pg/mL Plasma, Serum, Tissue Homogenate
FOLR3 Kits ELISA par Réactivité
Trouvez FOLR3 Kits ELISA pour une variété d'espèces telles que anti-Human FOLR3. Les espèces listées ci-dessous sont parmi celles disponibles. Cliquez sur un lien pour accéder aux produits correspondants.
FOLR3 Kits ELISA par Méthode de détection
On trouve ici des FOLR3 Kits ELISA avec un Méthode de détection spécifique. Les Méthode de détection mentionnés ici sont quelques-uns de ceux qui sont disponibles. Un clic sur le lien correspondant permet d'accéder aux produits
FOLR3 Kits ELISA par Analytical Method
On trouve ici des FOLR3 Kits ELISA avec un Analytical Method spécifique. Les Analytical Method mentionnés ici sont quelques-uns de ceux qui sont disponibles. Un clic sur le lien correspondant permet d'accéder aux produits
FOLR3 Kits ELISA par Type de méthode
On trouve ici des FOLR3 Kits ELISA avec un Type de méthode spécifique. Les Type de méthode mentionnés ici sont quelques-uns de ceux qui sont disponibles. Un clic sur le lien correspondant permet d'accéder aux produits
FOLR3 Kits ELISA par Sample
On trouve ici des FOLR3 Kits ELISA avec un Sample spécifique. Les Sample mentionnés ici sont quelques-uns de ceux qui sont disponibles. Un clic sur le lien correspondant permet d'accéder aux produits
FOLR3 Kits ELISA fréquemment utilisés
Pseudonymes pour FOLR3 Kits ELISA
folate receptor 3 (FOLR3) Kits ELISA
folate receptor gamma (LOC748291) Kits ELISA
FR-G Kits ELISA
FR-gamma Kits ELISA
gamma-hFR Kits ELISA