VDAC3 Protéines
(Voltage-Dependent Anion Channel 3 (VDAC3))
This gene encodes a voltage-dependent anion channel (VDAC), and belongs to the mitochondrial porin family. VDACs are small, integral membrane proteins that traverse the outer mitochondrial membrane and conduct ATP and other small metabolites. They are known to bind several kinases of intermediary metabolism, thought to be involved in translocation of adenine nucleotides, and are hypothesized to form part of the mitochondrial permeability transition pore, which results in the release of cytochrome c at the onset of apoptotic cell death. Alternatively transcript variants encoding different isoforms have been described for this gene. [provided by RefSeq, Oct 2011].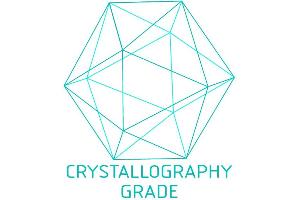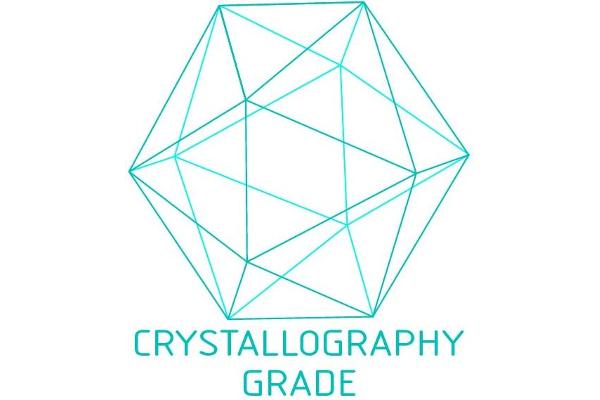 VDAC3 Protein (AA 2-283) (rho-1D4 tag)

(ABIN3097759)
Crystallography grade VDAC3 Origine: Humain Hôte: Cellules d'insectes Recombinant >95 % as determined by SDS PAGE, Size Exclusion Chromatography and Western Blot. Crys, ELISA, SDS, WB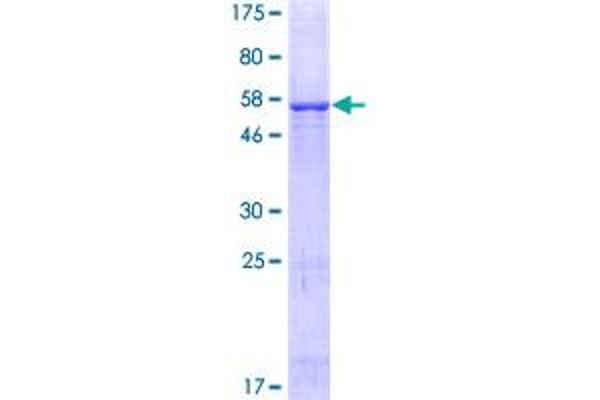 VDAC3 Protein (AA 1-283) (GST tag)

(ABIN1324970)
VDAC3 Origine: Humain Hôte: Wheat germ Recombinant AA, AP, ELISA, WB
VDAC3 Protéines par Grade
On trouve ici des VDAC3 Protéines avec un Grade spécifique. Les Grade mentionnés ici sont quelques-uns de ceux qui sont disponibles. Un clic sur le lien correspondant permet d'accéder aux produits
VDAC3 Protéines par Origin
Trouvez VDAC3 Protéines pour une variété d'espèces telles que anti-Human VDAC3, anti-Arabidopsis thaliana VDAC3. Les espèces listées ci-dessous sont parmi celles disponibles. Cliquez sur un lien pour accéder aux produits correspondants.
VDAC3 Protéines par Source
On trouve ici des VDAC3 Protéines avec un Source spécifique. Les Source mentionnés ici sont quelques-uns de ceux qui sont disponibles. Un clic sur le lien correspondant permet d'accéder aux produits
VDAC3 Protéines par Type Proteine
On trouve ici des VDAC3 Protéines avec un Type Proteine spécifique. Les Type Proteine mentionnés ici sont quelques-uns de ceux qui sont disponibles. Un clic sur le lien correspondant permet d'accéder aux produits
VDAC3 Protéines par Application
Trouver VDAC3 Protéines validé pour une application spécifique telle que ELISA, WB, AP, AA. Certaines des applications disponibles sont énumérées ci-dessous. Cliquez sur un lien pour accéder aux produits correspondants
VDAC3 Protéines fréquemment utilisés
Produit
Reactivity
Source
Validations
N° du produit
Quantité
Fiche technique
Reactivity Human
Source Insect Cells
N° du produit ABIN3097759
Quantité 1 mg
Reactivity Human
Source Wheat germ
N° du produit ABIN1324970
Quantité 10 μg
Reactivity Arabidopsis thaliana
Source Yeast
N° du produit ABIN1652773
Quantité 1 mg
Pseudonymes pour VDAC3 Protéines
voltage dependent anion channel 3 (VDAC3) Protéines
voltage-dependent anion channel 3 (Vdac3) Protéines
voltage-dependent anion channel 3 (vdac3) Protéines
voltage-dependent anion channel 3 L homeolog (vdac3.L) Protéines
voltage dependent anion channel 3 (Vdac3) Protéines
ARABIDOPSIS THALIANA VOLTAGE DEPENDENT ANION CHANNEL 3 Protéines
Athsr2 Protéines
ATVDAC3 Protéines
AtVDAC3 Protéines
F2G14.210 Protéines
F2G14_210 Protéines
HD-VDAC3 Protéines
hd-vdac3 Protéines
VDAC-3 Protéines
VDAC1P5 Protéines
VDAC3 Protéines
VDAC5P Protéines
voltage dependent anion channel 3 Protéines
wu:fb01e12 Protéines
zgc:77898 Protéines