ERCC4 Protéines
(Excision Repair Cross-Complementing Rodent Repair Deficiency, Complementation Group 4 (ERCC4))
The protein encoded by this gene forms a complex with ERCC1 and is involved in the 5' incision made during nucleotide excision repair. This complex is a structure specific DNA repair endonuclease that interacts with EME1. Defects in this gene are a cause of xeroderma pigmentosum complementation group F (XP-F), or xeroderma pigmentosum VI (XP6).[provided by RefSeq, Mar 2009].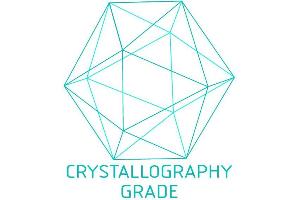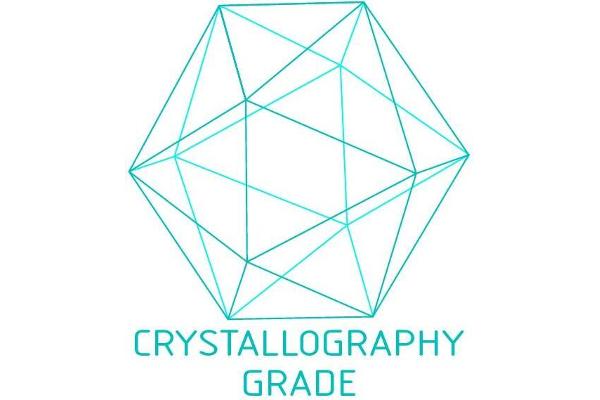 ERCC4 Protein (AA 1-916) (His tag)

(ABIN3096399)
Crystallography grade ERCC4 Origine: Humain Hôte: Cellules d'insectes Recombinant >95 % as determined by SDS PAGE, Size Exclusion Chromatography and Western Blot. Crys, ELISA, SDS, WB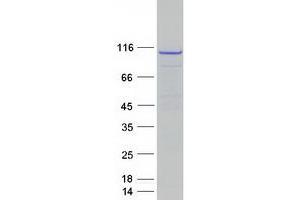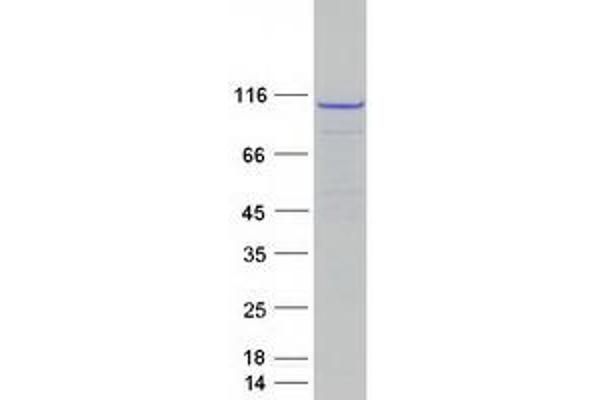 ERCC4 Protein (Myc-DYKDDDDK Tag)

(ABIN2720432)
ERCC4 Origine: Humain Hôte: HEK-293 Cells Recombinant > 80 % as determined by SDS-PAGE and Coomassie blue staining AbP, STD
ERCC4 Protéines par Grade
On trouve ici des ERCC4 Protéines avec un Grade spécifique. Les Grade mentionnés ici sont quelques-uns de ceux qui sont disponibles. Un clic sur le lien correspondant permet d'accéder aux produits
ERCC4 Protéines par Origin
Trouvez ERCC4 Protéines pour une variété d'espèces telles que anti-Human ERCC4. Les espèces listées ci-dessous sont parmi celles disponibles. Cliquez sur un lien pour accéder aux produits correspondants.
ERCC4 Protéines par Source
On trouve ici des ERCC4 Protéines avec un Source spécifique. Les Source mentionnés ici sont quelques-uns de ceux qui sont disponibles. Un clic sur le lien correspondant permet d'accéder aux produits
ERCC4 Protéines par Type Proteine
On trouve ici des ERCC4 Protéines avec un Type Proteine spécifique. Les Type Proteine mentionnés ici sont quelques-uns de ceux qui sont disponibles. Un clic sur le lien correspondant permet d'accéder aux produits
ERCC4 Protéines par Application
Trouver ERCC4 Protéines validé pour une application spécifique telle que SDS, WB, AbP, ELISA. Certaines des applications disponibles sont énumérées ci-dessous. Cliquez sur un lien pour accéder aux produits correspondants
ERCC4 Protéines fréquemment utilisés
Produit
Reactivity
Source
Validations
N° du produit
Quantité
Fiche technique
Reactivity Human
Source Insect Cells
N° du produit ABIN3096399
Quantité 1 mg
Reactivity Human
Source HEK-293 Cells
N° du produit ABIN2720432
Quantité 20 μg
Reactivity Human
Source Escherichia coli (E. coli)
N° du produit ABIN7414912
Quantité 100 μg
Reactivity Human
Source Escherichia coli (E. coli)
N° du produit ABIN6383653
Quantité 1 mg
Pseudonymes pour ERCC4 Protéines
ERCC excision repair 4, endonuclease catalytic subunit (ERCC4) Protéines
excision repair cross-complementing rodent repair deficiency, complementation group 4 (Ercc4) Protéines
ERCC excision repair 4, endonuclease catalytic subunit (Ercc4) Protéines
excision repair cross-complementation group 4 (ercc4) Protéines
excision repair cross-complementation group 4 L homeolog (ercc4.L) Protéines
excision repair cross-complementing rodent repair deficiency, complementation group 4 (XPF) Protéines
AI606920 Protéines
ERCC4 Protéines
ERCC11 Protéines
ercc11 Protéines
FANCQ Protéines
fi03a05 Protéines
LOC100231158 Protéines
RAD1 Protéines
rad1 Protéines
RGD1560340 Protéines
wu:fi03a05 Protéines
XPF Protéines
Xpf Protéines
xpf Protéines
zgc:63468 Protéines