SAAL1 Kits ELISA
(serum Amyloid A-Like 1 (SAAL1))
SAAL1 (Serum Amyloid A Like 1) is a Protein Coding gene. Diseases associated with SAAL1 include Acute Contagious Conjunctivitis. Gene Ontology (GO) annotations related to this gene include binding. An important paralog of this gene is SAA1.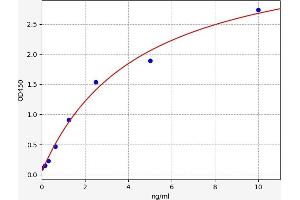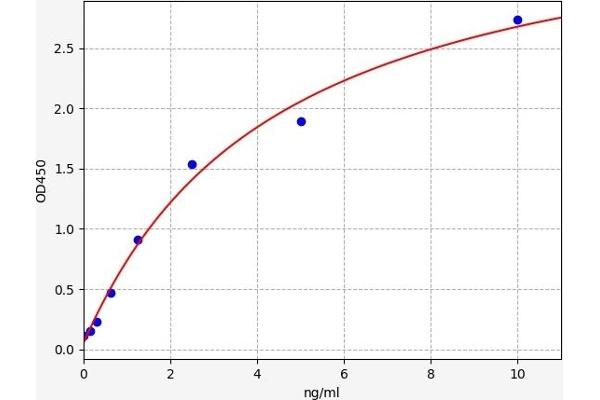 SAAL1 Kit ELISA

(ABIN6970183)
SAAL1 Reactivité: Humain Colorimetric Sandwich ELISA 0.156 ng/mL - 10 ng/mL Plasma, Serum, Tissue Homogenate
SAAL1 Kits ELISA par Réactivité
Trouvez SAAL1 Kits ELISA pour une variété d'espèces telles que anti-Human SAAL1, anti-Mouse SAAL1. Les espèces listées ci-dessous sont parmi celles disponibles. Cliquez sur un lien pour accéder aux produits correspondants.
SAAL1 Kits ELISA par Méthode de détection
On trouve ici des SAAL1 Kits ELISA avec un Méthode de détection spécifique. Les Méthode de détection mentionnés ici sont quelques-uns de ceux qui sont disponibles. Un clic sur le lien correspondant permet d'accéder aux produits
SAAL1 Kits ELISA par Analytical Method
On trouve ici des SAAL1 Kits ELISA avec un Analytical Method spécifique. Les Analytical Method mentionnés ici sont quelques-uns de ceux qui sont disponibles. Un clic sur le lien correspondant permet d'accéder aux produits
SAAL1 Kits ELISA par Type de méthode
On trouve ici des SAAL1 Kits ELISA avec un Type de méthode spécifique. Les Type de méthode mentionnés ici sont quelques-uns de ceux qui sont disponibles. Un clic sur le lien correspondant permet d'accéder aux produits
SAAL1 Kits ELISA par Sample
On trouve ici des SAAL1 Kits ELISA avec un Sample spécifique. Les Sample mentionnés ici sont quelques-uns de ceux qui sont disponibles. Un clic sur le lien correspondant permet d'accéder aux produits
SAAL1 Kits ELISA fréquemment utilisés
Produit
Reactivity
Analytical Method
Validations
N° du produit
Quantité
Fiche technique
Reactivity Human
Analytical Method Quantitative Sandwich ELISA
N° du produit ABIN6970183
Quantité 96 tests
Reactivity Mouse
Analytical Method Quantitative Sandwich ELISA
N° du produit ABIN6234186
Quantité 96 tests
Pseudonymes pour SAAL1 Kits ELISA
serum amyloid A like 1 (SAAL1) Kits ELISA
serum amyloid A-like 1 (Saal1) Kits ELISA
serum amyloid A-like 1 (saal1) Kits ELISA
5031425D22Rik Kits ELISA
SPACIA1 Kits ELISA
zgc:55505 Kits ELISA