SKP2 Kits ELISA
(S-Phase Kinase-Associated Protein 2 (SKP2))
This gene encodes a member of the F-box protein family which is characterized by an approximately 40 amino acid motif, the F-box. The F-box proteins constitute one of the four subunits of ubiquitin protein ligase complex called SCFs (SKP1-cullin-F-box), which function in phosphorylation-dependent ubiquitination. The F-box proteins are divided into 3 classes: Fbws containing WD-40 domains, Fbls containing leucine-rich repeats, and Fbxs containing either different protein-protein interaction modules or no recognizable motifs. The protein encoded by this gene belongs to the Fbls class\; in addition to an F-box, this protein contains 10 tandem leucine-rich repeats. This protein is an essential element of the cyclin A-CDK2 S-phase kinase. It specifically recognizes phosphorylated cyclin-dependent kinase inhibitor 1B (CDKN1B, also referred to as p27 or KIP1) predominantly in S phase and interacts with S-phase kinase-associated protein 1 (SKP1 or p19). In addition, this gene is established as a protooncogene causally involved in the pathogenesis of lymphomas. Alternative splicing of this gene generates three transcript variants encoding different isoforms. [provided by RefSeq, Jul 2011].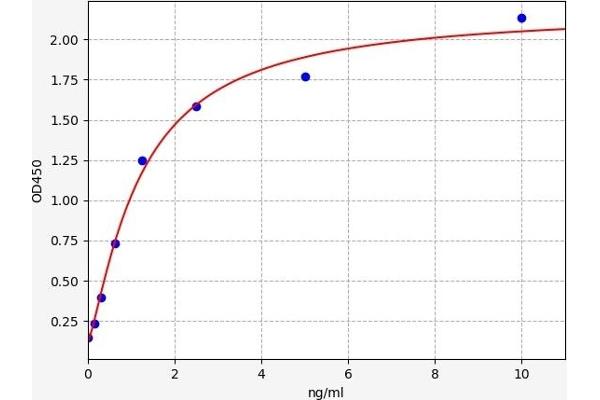 SKP2 Kit ELISA

(ABIN6970239)
SKP2 Reactivité: Humain Colorimetric Sandwich ELISA 0.156 ng/mL - 10 ng/mL Plasma, Serum, Tissue Homogenate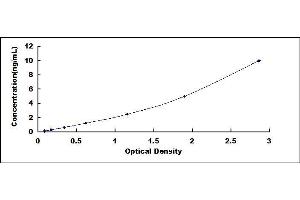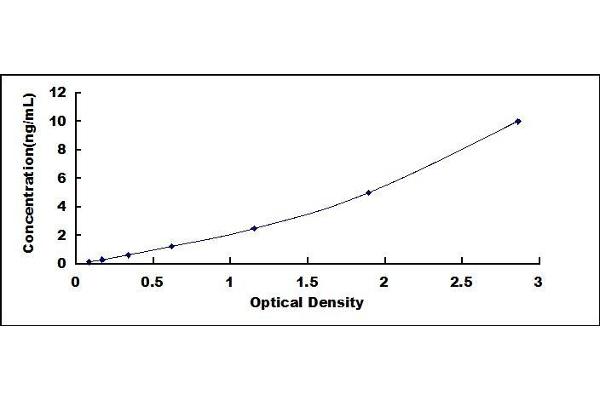 SKP2 Kit ELISA

(ABIN6959502)
SKP2 Reactivité: Humain Colorimetric Sandwich ELISA 0.15 ng/mL - 10 ng/mL Cell Lysate, Tissue Homogenate
SKP2 Kits ELISA par Réactivité
Trouvez SKP2 Kits ELISA pour une variété d'espèces telles que anti-Human SKP2, anti-Mouse SKP2. Les espèces listées ci-dessous sont parmi celles disponibles. Cliquez sur un lien pour accéder aux produits correspondants.
SKP2 Kits ELISA par Méthode de détection
On trouve ici des SKP2 Kits ELISA avec un Méthode de détection spécifique. Les Méthode de détection mentionnés ici sont quelques-uns de ceux qui sont disponibles. Un clic sur le lien correspondant permet d'accéder aux produits
SKP2 Kits ELISA par Analytical Method
On trouve ici des SKP2 Kits ELISA avec un Analytical Method spécifique. Les Analytical Method mentionnés ici sont quelques-uns de ceux qui sont disponibles. Un clic sur le lien correspondant permet d'accéder aux produits
SKP2 Kits ELISA par Type de méthode
On trouve ici des SKP2 Kits ELISA avec un Type de méthode spécifique. Les Type de méthode mentionnés ici sont quelques-uns de ceux qui sont disponibles. Un clic sur le lien correspondant permet d'accéder aux produits
SKP2 Kits ELISA par Sample
On trouve ici des SKP2 Kits ELISA avec un Sample spécifique. Les Sample mentionnés ici sont quelques-uns de ceux qui sont disponibles. Un clic sur le lien correspondant permet d'accéder aux produits
SKP2 Kits ELISA fréquemment utilisés
Produit
Reactivity
Analytical Method
Validations
N° du produit
Quantité
Fiche technique
Reactivity Human
Analytical Method Quantitative Sandwich ELISA
N° du produit ABIN6970239
Quantité 96 tests
Reactivity Human
Analytical Method Quantitative Sandwich ELISA
N° du produit ABIN6959502
Quantité 96 tests
Reactivity Human
Analytical Method Qualitative Cell ELISA
N° du produit ABIN1381499
Quantité 96 tests
Reactivity Mouse
Analytical Method Quantitative Sandwich ELISA
N° du produit ABIN6221329
Quantité 96 tests
Reactivity Human
Analytical Method Qualitative Cell ELISA
N° du produit ABIN2685484
Quantité 1 kit
Pseudonymes pour SKP2 Kits ELISA
S-phase kinase-associated protein 2 (p45) (Skp2) Kits ELISA
S-phase kinase associated protein 2 (SKP2) Kits ELISA
S-phase kinase associated protein 2 (Skp2) Kits ELISA
FBL1 Kits ELISA
FBXL1 Kits ELISA
FLB1 Kits ELISA
p45 Kits ELISA
RGD1562456 Kits ELISA