SLC12A2 Kits ELISA
(Solute Carrier Family 12 (Potassium-Chloride Transporter) Member 2 (SLC12A2))
The protein encoded by this gene mediates sodium and chloride transport and reabsorption. The encoded protein is a membrane protein and is important in maintaining proper ionic balance and cell volume. This protein is phosphorylated in response to DNA damage. Three transcript variants encoding two different isoforms have been found for this gene. [provided by RefSeq, Jan 2012].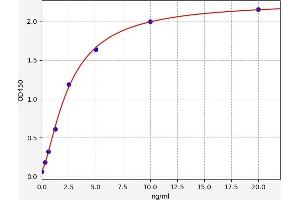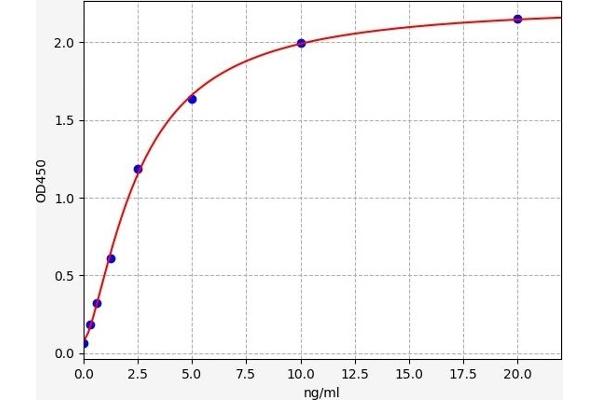 SLC12A2 Kit ELISA

(ABIN6970294)
SLC12A2 Reactivité: Humain Colorimetric Sandwich ELISA 0.313 ng/mL - 20 ng/mL Plasma, Serum, Tissue Homogenate
SLC12A2 Kits ELISA par Réactivité
Trouvez SLC12A2 Kits ELISA pour une variété d'espèces telles que anti-Human SLC12A2, anti-Mouse SLC12A2. Les espèces listées ci-dessous sont parmi celles disponibles. Cliquez sur un lien pour accéder aux produits correspondants.
SLC12A2 Kits ELISA par Méthode de détection
On trouve ici des SLC12A2 Kits ELISA avec un Méthode de détection spécifique. Les Méthode de détection mentionnés ici sont quelques-uns de ceux qui sont disponibles. Un clic sur le lien correspondant permet d'accéder aux produits
SLC12A2 Kits ELISA par Analytical Method
On trouve ici des SLC12A2 Kits ELISA avec un Analytical Method spécifique. Les Analytical Method mentionnés ici sont quelques-uns de ceux qui sont disponibles. Un clic sur le lien correspondant permet d'accéder aux produits
SLC12A2 Kits ELISA par Type de méthode
On trouve ici des SLC12A2 Kits ELISA avec un Type de méthode spécifique. Les Type de méthode mentionnés ici sont quelques-uns de ceux qui sont disponibles. Un clic sur le lien correspondant permet d'accéder aux produits
SLC12A2 Kits ELISA par Sample
On trouve ici des SLC12A2 Kits ELISA avec un Sample spécifique. Les Sample mentionnés ici sont quelques-uns de ceux qui sont disponibles. Un clic sur le lien correspondant permet d'accéder aux produits
SLC12A2 Kits ELISA fréquemment utilisés
Produit
Reactivity
Analytical Method
Validations
N° du produit
Quantité
Fiche technique
Reactivity Human
Analytical Method Quantitative Sandwich ELISA
N° du produit ABIN6970294
Quantité 96 tests
Reactivity Human
Analytical Method Quantitative Sandwich ELISA
N° du produit ABIN455979
Quantité 96 tests
Reactivity Mouse
Analytical Method
N° du produit ABIN1158760
Quantité 96 tests
Pseudonymes pour SLC12A2 Kits ELISA
solute carrier family 12 member 2 (SLC12A2) Kits ELISA
solute carrier family 12 member 2 (Slc12a2) Kits ELISA
solute carrier family 12, member 2 (Slc12a2) Kits ELISA
9330166H04Rik Kits ELISA
BSC Kits ELISA
BSC2 Kits ELISA
Bsc2 Kits ELISA
bsc2 Kits ELISA
mBSC2 Kits ELISA
NKCC1 Kits ELISA
Nkcc1 Kits ELISA
sy-ns Kits ELISA