TCF21 Kits ELISA
(Transcription Factor 21 (TCF21))
TCF21 encodes a transcription factor of the basic helix-loop-helix family. The TCF21 product is mesoderm specific, and expressed in embryonic epicardium, mesenchyme-derived tissues of lung, gut, gonad, and both mesenchymal and glomerular epithelial cells in the kidney. Two transcript variants encoding the same protein have been found for this gene. [provided by RefSeq, Jul 2008].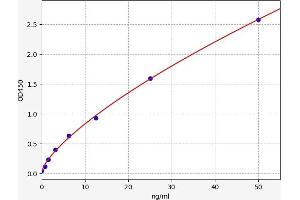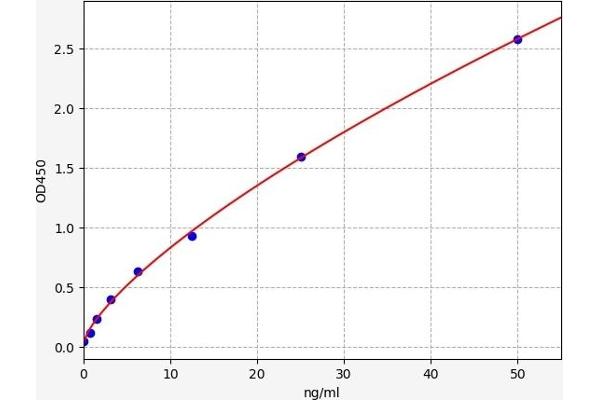 TCF21 Kit ELISA

(ABIN6970766)
TCF21 Reactivité: Humain Colorimetric Sandwich ELISA 0.781 ng/mL - 50 ng/mL Plasma, Serum, Tissue Homogenate
TCF21 Kits ELISA par Réactivité
Trouvez TCF21 Kits ELISA pour une variété d'espèces telles que anti-Human TCF21, anti-Cow TCF21, anti-Mouse TCF21. Les espèces listées ci-dessous sont parmi celles disponibles. Cliquez sur un lien pour accéder aux produits correspondants.
TCF21 Kits ELISA par Méthode de détection
On trouve ici des TCF21 Kits ELISA avec un Méthode de détection spécifique. Les Méthode de détection mentionnés ici sont quelques-uns de ceux qui sont disponibles. Un clic sur le lien correspondant permet d'accéder aux produits
TCF21 Kits ELISA par Analytical Method
On trouve ici des TCF21 Kits ELISA avec un Analytical Method spécifique. Les Analytical Method mentionnés ici sont quelques-uns de ceux qui sont disponibles. Un clic sur le lien correspondant permet d'accéder aux produits
TCF21 Kits ELISA par Type de méthode
On trouve ici des TCF21 Kits ELISA avec un Type de méthode spécifique. Les Type de méthode mentionnés ici sont quelques-uns de ceux qui sont disponibles. Un clic sur le lien correspondant permet d'accéder aux produits
TCF21 Kits ELISA par Sample
On trouve ici des TCF21 Kits ELISA avec un Sample spécifique. Les Sample mentionnés ici sont quelques-uns de ceux qui sont disponibles. Un clic sur le lien correspondant permet d'accéder aux produits
TCF21 Kits ELISA fréquemment utilisés
Produit
Reactivity
Analytical Method
Validations
N° du produit
Quantité
Fiche technique
Reactivity Human
Analytical Method Quantitative Sandwich ELISA
N° du produit ABIN6970766
Quantité 96 tests
Reactivity Human
Analytical Method Quantitative Competition ELISA
N° du produit ABIN5592677
Quantité 96 tests
Reactivity Cow
Analytical Method
N° du produit ABIN1162233
Quantité 96 tests
Reactivity Mouse
Analytical Method
N° du produit ABIN1162235
Quantité 96 tests
Pseudonymes pour TCF21 Kits ELISA
transcription factor 21 (TCF21) Kits ELISA
transcription factor 21 (Tcf21) Kits ELISA
transcription factor 21 L homeolog (tcf21.L) Kits ELISA
transcription factor 21 (tcf21) Kits ELISA
ACYPI002601 Kits ELISA
bHLHa23 Kits ELISA
capsulin Kits ELISA
Capsulin Kits ELISA
epc Kits ELISA
epicardin Kits ELISA
Epicardin Kits ELISA
Msf-1 Kits ELISA
Pod-1 Kits ELISA
POD1 Kits ELISA
Pod1 Kits ELISA
pod1 Kits ELISA
TCF21 Kits ELISA
Tcf21 Kits ELISA
tcf21 Kits ELISA
zgc:123313 Kits ELISA