TRPC6 Kits ELISA
(Transient Receptor Potential Cation Channel, Subfamily C, Member 6 (TRPC6))
The protein encoded by this gene forms a receptor-activated calcium channel in the cell membrane. The channel is activated by diacylglycerol and is thought to be under the control of a phosphatidylinositol second messenger system. Activation of this channel occurs independently of protein kinase C and is not triggered by low levels of intracellular calcium. Defects in this gene are a cause of focal segmental glomerulosclerosis 2 (FSGS2). [provided by RefSeq, Mar 2009].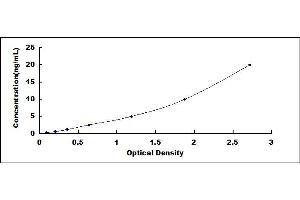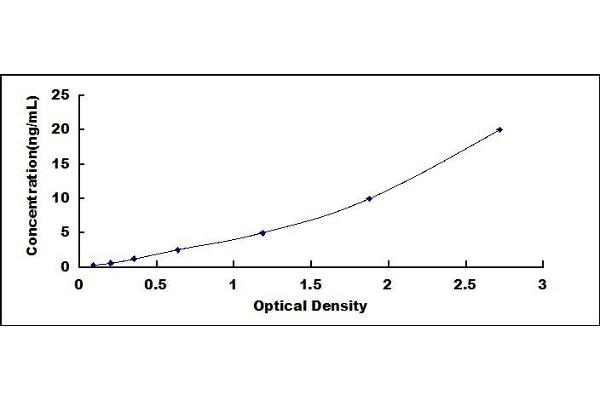 TRPC6 Kit ELISA

(ABIN6960122)
TRPC6 Reactivité: Humain Colorimetric Sandwich ELISA 0.31 ng/mL - 20 ng/mL Cell Lysate, Tissue Homogenate
TRPC6 Kits ELISA par Réactivité
Trouvez TRPC6 Kits ELISA pour une variété d'espèces telles que anti-Human TRPC6. Les espèces listées ci-dessous sont parmi celles disponibles. Cliquez sur un lien pour accéder aux produits correspondants.
TRPC6 Kits ELISA par Méthode de détection
On trouve ici des TRPC6 Kits ELISA avec un Méthode de détection spécifique. Les Méthode de détection mentionnés ici sont quelques-uns de ceux qui sont disponibles. Un clic sur le lien correspondant permet d'accéder aux produits
TRPC6 Kits ELISA par Analytical Method
On trouve ici des TRPC6 Kits ELISA avec un Analytical Method spécifique. Les Analytical Method mentionnés ici sont quelques-uns de ceux qui sont disponibles. Un clic sur le lien correspondant permet d'accéder aux produits
TRPC6 Kits ELISA par Type de méthode
On trouve ici des TRPC6 Kits ELISA avec un Type de méthode spécifique. Les Type de méthode mentionnés ici sont quelques-uns de ceux qui sont disponibles. Un clic sur le lien correspondant permet d'accéder aux produits
TRPC6 Kits ELISA par Sample
On trouve ici des TRPC6 Kits ELISA avec un Sample spécifique. Les Sample mentionnés ici sont quelques-uns de ceux qui sont disponibles. Un clic sur le lien correspondant permet d'accéder aux produits
TRPC6 Kits ELISA fréquemment utilisés
Produit
Reactivity
Analytical Method
Validations
N° du produit
Quantité
Fiche technique
Reactivity Human
Analytical Method Quantitative Sandwich ELISA
N° du produit ABIN6960122
Quantité 96 tests
Pseudonymes pour TRPC6 Kits ELISA
transient receptor potential cation channel subfamily C member 6 (TRPC6) Kits ELISA
transient receptor potential cation channel, subfamily C, member 6 (Trpc6) Kits ELISA
transient receptor potential cation channel, subfamily C, member 6a (trpc6a) Kits ELISA
transient receptor potential cation channel subfamily C member 6 (Trpc6) Kits ELISA
transient receptor potential cation channel subfamily C member 6 (trpc6) Kits ELISA
AV025995 Kits ELISA
bZ1P14.9 Kits ELISA
FSGS2 Kits ELISA
LLHWJM002 Kits ELISA
LLHWJM003 Kits ELISA
LLHWJM004 Kits ELISA
mtrp6 Kits ELISA
si:rp71-1p14.9 Kits ELISA
TRP-6 Kits ELISA
TRP6 Kits ELISA
trp6 Kits ELISA
trpc6 Kits ELISA
Trrp6 Kits ELISA