Le système du complément fait partie du système immunitaire inné, et il joue un rôle essentiel dans la défense de l'hôte, dans le processus inflammatoire, dans la régénération des tissus et dans d'autres processus physiologiques. L'activation du complément aboutit à l'opsonisation des agents pathogènes et à leur élimination par les phagocytes ; celle-ci occasionne également une attraction chimiotactique des phagocytes et des macrophages. En outre, le système du complément constitue le complexe d'attaque terminal (MAC) qui concerne la membrane et qui entraîne la lyse osmotique de l'agent pathogène concerné. Alors que le complément n'est pas adaptable, il vient compléter le système immunitaire adaptatif et il est également impliqué dans la régulation de la réponse immunitaire des lymphocytes B et T.
L'activation du complément s'effectue selon trois voies d'activation, en fonction de la nature de l'agent pathogène impliqué : la voie classique, la voie des lectines, et la voie alternative. Toutes trois convergent vers la voie terminale commune conduisant à la formation du MAC. De plus, les anaphylatoxines C3a et C5a provoquent une multitude de réponses physiologiques qui vont de la chimio-attraction à l'apoptose. Le système du complément est constitué de plus de 30 protéines qui sont présentes soit sous forme de protéines solubles dans le sang, soit sous forme de protéines associées à la membrane ; la plupart sont des zymogènes inactifs qui sont par la suite clivés et activés séquentiellement. L'élément central de ces trois voies est la molécule C3, qui est la protéine du complément la plus abondante que l'on trouve dans le sang ; son activation engendre la formation des produits d'activation C3a, C3b, et C5a, et, pour finir, du MAC.
En plus de ces trois voies classiques, il a été démontré que des facteurs tels que la kallikréine, la plasmine, la thrombine, et le facteur XIIa activaient le système du complément indépendamment de la protéine C3.
Download pathway image as PDF
Voie Classique
Voie des Lectines
MASP2 (Mannan-Binding Lectin serine Peptidase 2):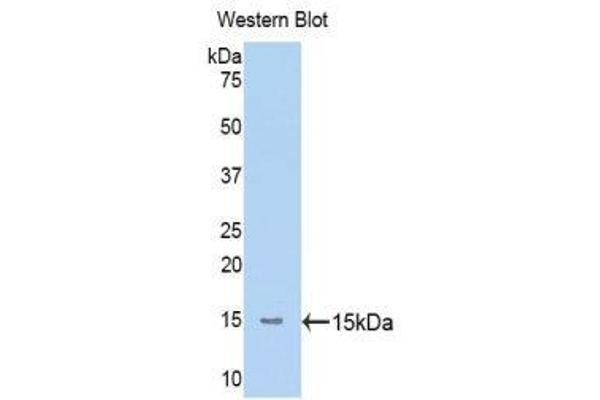 The Ra-reactive factor (RARF) is a complement-dependent bactericidal factor that binds to the Ra and R2 polysaccharides expressed by certain enterobacteria. Alternate splicing of this gene results in two transcript variants encoding two RARF components that are involved in the mannan-binding lectin pathway of complement activation. The longer isoform is cleaved into two chains which form a...
More...
MASP1 (Mannan-Binding Lectin serine Peptidase 1 (C4/C2 Activating Component of Ra-Reactive Factor)):
MBL2 (Mannose-Binding Lectin (Protein C) 2, Soluble):
FCN1 (Ficolin (Collagen/fibrinogen Domain Containing) 1):
FCN2 (Ficolin (Collagen/fibrinogen Domain Containing Lectin) 2 (Hucolin)):
FCN3 (Ficolin (Collagen/fibrinogen Domain Containing) 3 (Hakata Antigen)):
Voie Alterne
CFB - Complement Factor B
C3 (Complement Component 3):
C3b - Complement Fragment 3b:
CFH - Complement Factor H:
Voie Terminale
C5 (Complement Component 5):
The protein encoded by this gene is the fifth component of complement, which plays an important role in inflammatory and cell killing processes. This protein is comprised of alpha and beta polypeptide chains that are linked by a disulfide bridge. An activation peptide, C5a, which is an anaphylatoxin that possesses potent spasmogenic and chemotactic activity, is derived from the alpha...
More...
C7 (Complement Component C7):
C8A (Complement Component 8, alpha Polypeptide):
C8B (Complement Component 8, beta Polypeptide):
C8G (Complement Component 8, gamma Polypeptide):
C9 (Complement Component C9):
Régulateurs
CD55 (Complement Decay-Accelerating Factor):
SERPING1 (Serpin Peptidase Inhibitor, Clade G (C1 Inhibitor), Member 1):
CFI - Complement Factor I:
CR1 (Complement Component Receptor 1 (CD35)):
CFP (Complement Factor P):
C4BPA (Complement Component 4 Binding Protein, alpha):
C4BPB (Complement Component 4 Binding Protein, beta):
Voie Extrinsèque