La mort programmée de cellules ou apoptose est un processus physiologique important dans les organismes multicellulaires. L'équilibre entre la croissance des cellules et leur division et le taux de mort cellulaire permet l'ajustement dynamique du nombre de cellules selon des paramètres internes ou externes. Par exemple, pendant le développement du système nerveux des vertébrés environ la moitié des cellules subissent l'apoptose peu de temps après avoir été formées. Dans un organisme adulte, cet équilibre est essentiel pour maintenir la taille et la fonction des organes et des tissus. La dérégulation de cet équilibre mène souvent au cancer. À la différence de la nécrose qui cause une réponse inflammatoire potentiellement préjudiciable après que les cellules affectées éclatent, l'apoptose se déroule d'une manière très organisée : la cellule rétrécit et se condense tandis que les structures internes sont démontées et l'ADN est réduit en fragments. La cellule mourante est alors rapidement phagocytée par les cellules ou les macrophages voisins.
Au cœur du processus apoptotique se trouvent les caspases, une famille de protéases à cystéine. Elles sont produites sous forme de procaspases qui sont ensuite activées par clivage par d'autres caspases. Cette cascade de caspases est déclenchée lorsque les procaspases initiatrices (par exemple les procaspases 8, 9, 10) sont regroupées à l'aide des protéines adaptatrices, facilitant ainsi l'activation mutuelle due à une faible activité protéase ou des changements conformationnels des procaspases. Les caspases activées sont alors libres pour activer à leur tour des caspases effectrices (par exemple. les caspases 3, 6, et 7) et favoriser l'apoptose. Leur effet est également régulé par des protéines de la famille Bcl-2 (par exemple Bcl-2, Bcl-XL) et de la famille IAPs (inhibiteurs d'apoptose, par exemple BIRC1, XIAP).
Les processus apoptotiques suivent plusieurs voies. Des voies extrinsèques via un récepteur de mort sont induites par des ligands qui se lient à une famille de protéines réceptrices de mort (par exemple. les récepteurs FAS et TRAIL) contenant un domaine de mort cytoplasmique. La voie intrinsèque est engagée en réponse aux dommages à l'ADN ou au stress mitochondrial et revêt une importance toute particulière dans le cancer. Outre ces voies apoptotiques canoniques il existe également des voies indépendantes des caspases, déclenchées par exemple par le granzyme B et A. On pense que ces voies indépendantes des caspases ont évolué pour faire face aux virus qui inhibent les caspases.
Download pathway image as PDF
Caspases
CASP9 - Caspase 9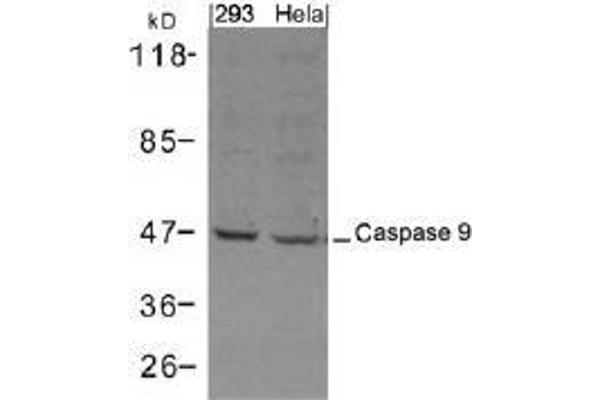 This gene encodes a member of the cysteine-aspartic acid protease (caspase) family. Sequential activation of caspases plays a central role in the execution-phase of cell apoptosis. Caspases exist as inactive proenzymes which undergo proteolytic processing at conserved aspartic residues to produce two subunits, large and small, that dimerize to form the active enzyme. This protein is processed...
More...
CASP2 - Caspase 2:
CASP4 - Caspase 4:
CASP6 - Caspase 6:
CASP7 - Caspase 7:
CASP10 - Caspase 10:
CASP12 - Caspase 12:
Mitochondrial
BCL2 (B-Cell CLL/lymphoma 2):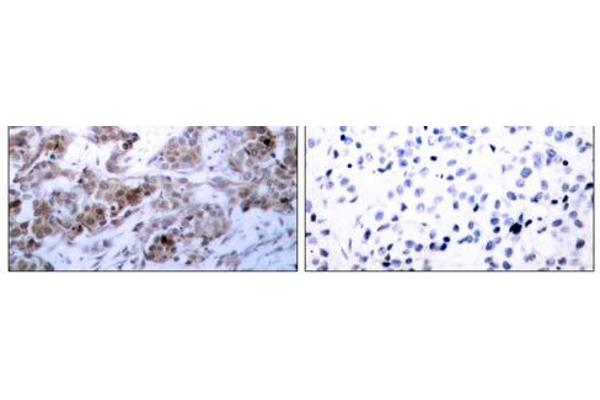 This gene encodes an integral outer mitochondrial membrane protein that blocks the apoptotic death of some cells such as lymphocytes. Constitutive expression of BCL2, such as in the case of translocation of BCL2 to Ig heavy chain locus, is thought to be the cause of follicular lymphoma. Two transcript variants, produced by alternate splicing, differ in their C-terminal ends. [provided by...
More...
BCL2L1 (BCL2-Like 1):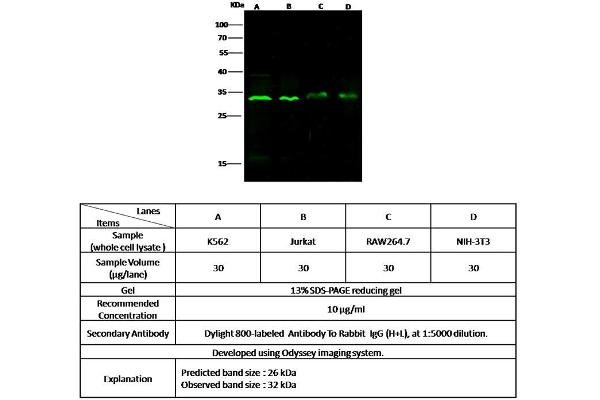 The protein encoded by this gene belongs to the BCL-2 protein family. BCL-2 family members form hetero- or homodimers and act as anti- or pro-apoptotic regulators that are involved in a wide variety of cellular activities. The proteins encoded by this gene are located at the outer mitochondrial membrane, and have been shown to regulate outer mitochondrial membrane channel (VDAC) opening. VDAC...
More...
BAK1 (BCL2-Antagonist/killer 1):
BAD (BCL2-Associated Agonist of Cell Death):
BAX (BCL2-Associated X Protein):
BID (BH3 Interacting Domain Death Agonist):
CYCS - Cytochrome C:
DIABLO (Second Mitochondria-Derived Activator of Caspase):
Inhibitor of Apoptosis
BIRC2 (Baculoviral IAP Repeat Containing 2):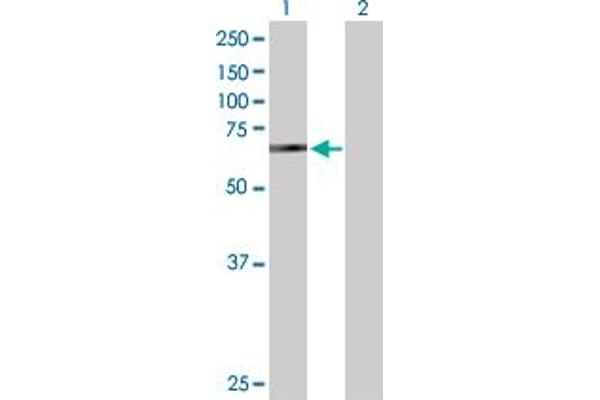 The protein encoded by this gene is a member of a family of proteins that inhibits apoptosis by binding to tumor necrosis factor receptor-associated factors TRAF1 and TRAF2, probably by interfering with activation of ICE-like proteases. This encoded protein inhibits apoptosis induced by serum deprivation and menadione, a potent inducer of free radicals. Alternatively spliced transcript variants...
More...
NAIP (NLR Family, Apoptosis Inhibitory Protein):
XIAP (X-Linked Inhibitor of Apoptosis):
BIRC3 (Baculoviral IAP Repeat Containing 3):
BIRC5 (Baculoviral IAP Repeat-Containing 5):
EPR1 (Early-Phytochrome-Responsive1):
Receptor
Cytoplasmatic
YWHAQ (Tyrosine 3-Monooxygenase/tryptophan 5-Monooxygenase Activation Protein, theta Polypeptide):
YWHAZ (Tyrosine 3-Monooxygenase/tryptophan 5-Monooxygenase Activation Protein, zeta Polypeptide):
APAF1 (Apoptotic Peptidase Activating Factor 1):
Endoplasmatic Reticulum
CAPNL1 (Calpain 1, Large Subunit):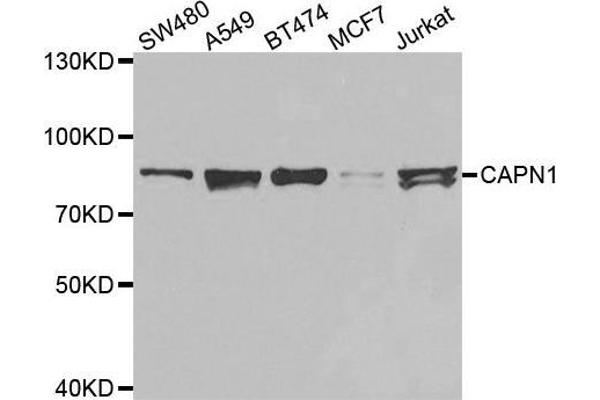 The calpains, calcium-activated neutral proteases, are nonlysosomal, intracellular cysteine proteases. The mammalian calpains include ubiquitous, stomach-specific, and muscle-specific proteins. The ubiquitous enzymes consist of heterodimers with distinct large, catalytic subunits associated with a common small, regulatory subunit. This gene encodes the large subunit of the ubiquitous enzyme,...
More...
TREX1 (three Prime Repair Exonuclease 1):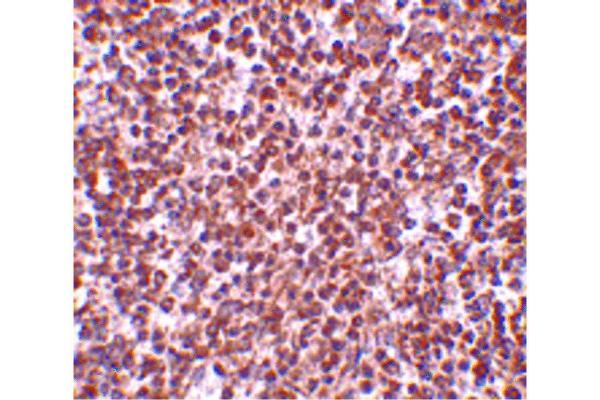 This gene encodes a nuclear protein with 3' exonuclease activity. The encoded protein may play a role in DNA repair and serve as a proofreading function for DNA polymerase. Mutations in this gene result in Aicardi-Goutieres syndrome, chilblain lupus, Cree encephalitis, and other diseases of the immune system. Alternative splicing results in multiple transcript variants. [provided by RefSeq, Sep...
More...
CAPN2 (Calpain 2, (M/II) Large Subunit):
NME1 (Non-Metastatic Cells 1, Protein (NM23A) Expressed in):
SET (SET Nuclear Oncogene):
Granzyme
GZMB (Granzyme B):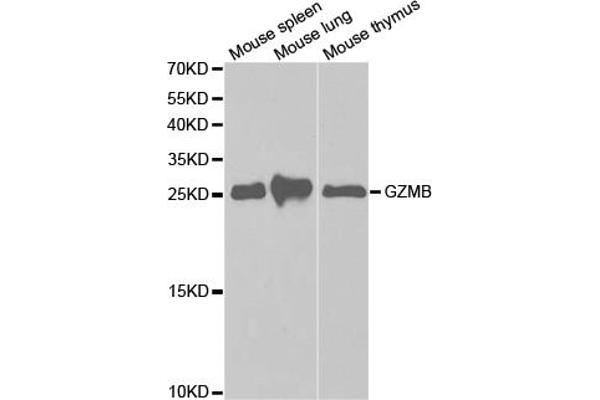 Cytolytic T lymphocytes (CTL) and natural killer (NK) cells share the remarkable ability to recognize, bind, and lyse specific target cells. They are thought to protect their host by lysing cells bearing on their surface 'nonself' antigens, usually peptides or proteins resulting from infection by intracellular pathogens. The protein encoded by this gene is crucial for the rapid induction of...
More...
GZMA (Granzyme A (Granzyme 1, Cytotoxic T-Lymphocyte-Associated serine Esterase 3)):
PRF1 - Perforin 1:
Nuclear
PARP1 (Poly (ADP-Ribose) Polymerase 1):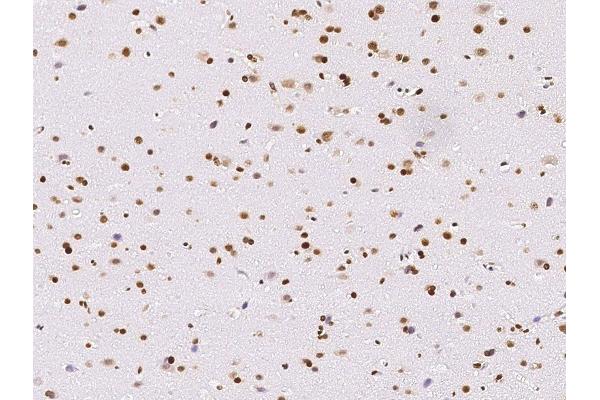 This gene encodes a chromatin-associated enzyme, poly(ADP-ribosyl)transferase, which modifies various nuclear proteins by poly(ADP-ribosyl)ation. The modification is dependent on DNA and is involved in the regulation of various important cellular processes such as differentiation, proliferation, and tumor transformation and also in the regulation of the molecular events involved in the recovery...
More...
AIFM1 (Apoptosis-Inducing Factor, Mitochondrion-Associated, 1):
ENDOG - Endonuclease G:
DFFA (DNA Fragmentation Factor, 45kDa, alpha Polypeptide):
DFFB (DNA Fragmentation Factor, 40kDa, beta Polypeptide (Caspase-Activated DNase)):
LMNB2 - Lamin B2:
CYFIP2 (Cytoplasmic FMR1 Interacting Protein 2):
DNA damage
ABL1 (C-Abl Oncogene 1, Non-Receptor tyrosine Kinase):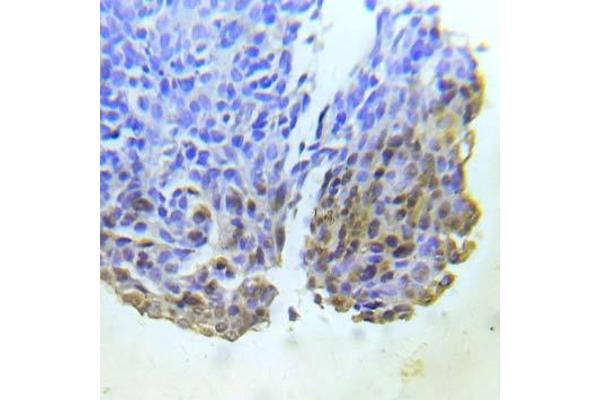 The ABL1 protooncogene encodes a cytoplasmic and nuclear protein tyrosine kinase that has been implicated in processes of cell differentiation, cell division, cell adhesion, and stress response. Activity of c-Abl protein is negatively regulated by its SH3 domain, and deletion of the SH3 domain turns ABL1 into an oncogene. The t(9\;22) translocation results in the head-to-tail fusion of the...
More...
ATR (Ataxia Telangiectasia and Rad3 Related):
ATM (Ataxia Telangiectasia Mutated):
CHEK1 (Checkpoint Kinase 1):
CHEK2 (Checkpoint Kinase 2):
CCNA1 - Cyclin A1:
TRIM29 (Tripartite Motif Containing 29):
Apoptosis Markers